Posted on 6/13/2018 12:02:00 PM.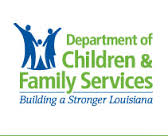 The feds are pumping 40 million dollars into the state's Childcare Assistance Program, that helps working and middle-class parents pay for child care services. That means 4,000 more families will get help finding a safe environment for their pre-kindergarten age children while they're at work.
Louisiana Policy Institute for Children Executive Director Melanie Bronfin says that's big for working parents.
More
Childcare Assistance Program, Melanie Bronfin
---
Posted on 5/2/2017 2:47:00 AM.
A study by the LSU Public Policy Research Lab and the Louisiana Policy Institute for Children finds a lack of quality childcare costs employers and employees over a billion dollars a year. LPIC Executive Director Melanie Bronfin says Louisiana has cut funding to early child care programs 70-percent since 2008.
More
LSU Public Policy Research Lab, Louisiana Policy Institute for Children, childcare, Melanie Bronfin, Belinda Davis
---