Posted on 4/3/2018 12:58:00 PM.
A Senate committee passed a bill by New Orleans Senator Troy Carter that would prohibit the sale of assault weapons under the age of 21. Baton Rouge Senator Regina Barrow says 18-year-olds aren't emotionally mature enough to own a firearm.
More
assault weapons, assault rifles, gun control, gun laws, Louisiana, Troy Carter, Regina Barrow, Michael Harrison, Bodi White, Johnathan White
---
Posted on 2/15/2018 4:32:00 AM.
A series of Mardi Gras day shootings in New Orleans left three day and five injured. None of the shootings occurred on an active parade route. New Orleans Police Superintendent Michael Harrison says the shootings shouldn't mar an otherwise positive carnival season.
More
Mardi Gras, New Orleans, shootings, Michael Harrison
---
Posted on 1/29/2018 12:31:00 PM.
Several strip clubs on Bourbon Street have had their alcohol licenses pulled by the ATC after investigators say they found multiple instances of prostitution, lewd acts and, in some cases, illegal drug activity. NOPD Superintendent Michael Harrison says they have a strong commitment to keeping the entire city free of criminal activity.
new orleans police department, michael harrison, atc, strip clubs, bourbon street, raid, prostitution, human trafficking
---
Posted on 7/14/2017 11:45:00 AM.
US Senator John Kennedy thinks he's found the way to reduce crime in New Orleans, but the police chief has other ideas. Kennedy said in a news release this week that he secured a promise that the potential FBI director will help The Big Easy.
More
John Kennedy, Michael Harrison, crime, New Orleans
---
Posted on 6/28/2017 11:56:00 AM.
The New Orleans Police Department now has in custody all four suspects accused in the brutal attack and robbery in the French Quarter that was captured on a now-viral video. 21-year-old Dejuan Paul, and 18-year-old Joshua Simmons had surrendered previously.
new orleans police department, beating, michael harrison, Nicholas Polgowski, Dejuan Paul, Joshua Simmons, Rashaad Piper
---
Posted on 6/26/2017 5:40:00 PM.
A tourist visiting New Orleans is in critical condition after a brutal beating during a robbery in the French Quarter and New Orleans Police have announced the arrest of one of the suspects. Authorities say 21-year-old Dejuan Paul turned himself in. Police say Paul is the one seen in the video hitting of the victims in the back of the head, knocking him to the ground.
New Orleans, Michael Harrison, Tourists beating, french quarter
---
Posted on 5/30/2017 12:14:00 PM.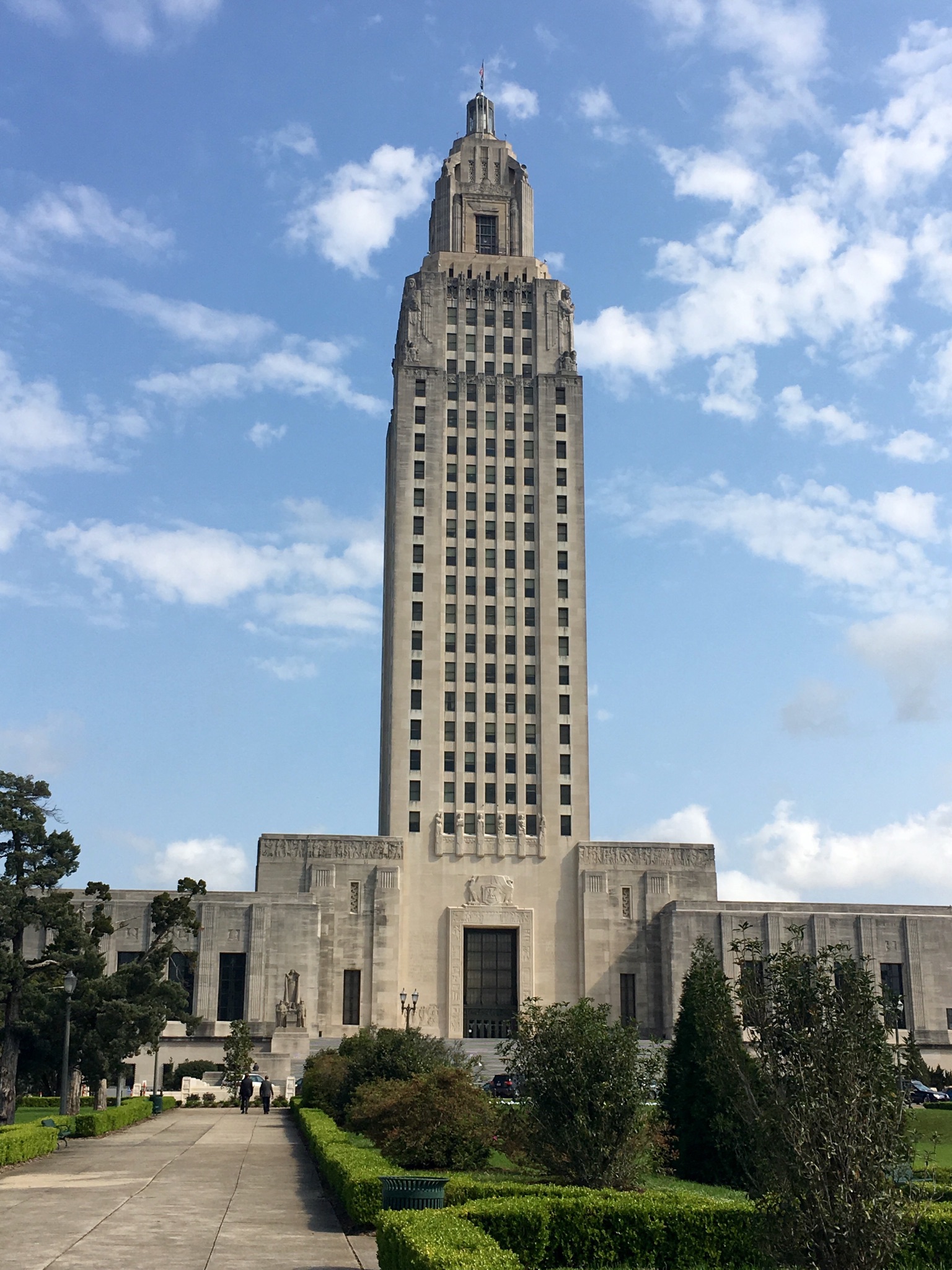 A Senate Judiciary Committee rejects a proposal to end sanctuary policies in Louisiana. The measure by Denham Springs Representative Valerie Hodges would end policies that discourage law enforcement from contacting immigration authorities if they encounter an illegal immigrant.
More
Valerie Hodges, JP Morrell, Michael Harrison, sanctuary cities
---
Posted on 3/10/2017 11:37:00 AM.
The Orleans Parish Coroner has identified the victims, including children, in a crime that left three dead and one wounded at a home in the Gentilly area of New Orleans. Authorities report the victims are 30-year-old Monique Smith, 6-year-old Jumyrin Smith and 10-year-old Justin Simms. Police Chief Michael Harrison says they responded to a shooting at about 5 a.m. where police found a woman suffering from a gunshot wound and then discovered a horrific scene.

NOPD, Michael Harrison, murder
---
Posted on 12/2/2016 11:21:00 AM.
An arrest has been made in the case of the Bourbon Street shooting that left Demontris Toliver dead and 9 others injured. NOPD Chief Michael Harrison says 20-year-old Jordan Clay of Lafayette has been charged with 2nd degree murder. He says a multi-agency investigation led to his arrest.
More
Michael Harrison, Jordan Clay. Demontris Toliver, Bourbon St
---
Posted on 11/28/2016 11:48:00 AM.
Officials in New Orleans are exploring ways they can make the streets safer following another deadly shooting on Bourbon Street over the weekend claimed the life of one person and injured 9 others. NOPD Chief Michael Harrison praised his officers for their response time, but admits more has to be done.
New Orleans Police, Michael Harrison, shooting, crime,
---
Next Entry