Posted on 8/10/2018 6:44:00 AM.
Three Louisiana State Police Troopers who took a side trip to Vegas during former Superintendent Mike Edmondson's tenure and allegedly had themselves a night out on the town at the state's expense have had their disciplinary sentences significantly reduced by the State Police Commission.
More
Mike Edmondson, Rafael Goyeneche, Louisiana State Police, corruption, Louisiana, 2018
---
Posted on 1/24/2018 3:13:00 PM.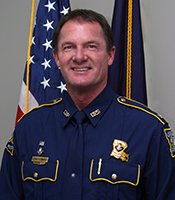 Retired State Police Superintendent Col. Mike Edmondson's attorney has responded to a legislative audit that found evidence of misconduct and tax evasion throughout his nine year tenure. The letter touted Edmonson's character and leadership, but Loyola Law Professor Dane Ciolino says there was one notable omission.
Mike Edmondson, audit, scandal
---