Posted on 1/14/2018 7:17:00 PM.
By Jeff Palermo
There have been a lot of heart breaking losses during the Saints 50-year history, but Sunday's stunning defeat in Minneapolis may top them all. A 61-yard touchdown pass from Case Keenum to Stefon Diggs on the final play of regulation gave the Vikings an improbable 29-24 victory over New Orleans.
New Orleans Saints, Minnesota Vikings, Case Kennum, Drew Brees, Alvin Kamara, Stefon Diggs
---
Posted on 9/11/2017 9:40:00 PM.
By Jeff Palermo
Another Saints season is off to a rough start, as the Black and Gold lost to Minnesota 29-19 on Monday night. New Orleans had trouble scoring touchdowns after getting into the redzone and Vikings Quarterback Sam Bradford picked apart the Saints defense for 346 yards and three touchdowns.
New Orleans Saints, Sean Payton, Adrian Peterson, Sam Bradford, Minnesota Vikings, Drew Brees
---
Posted on 9/21/2014 3:44:00 PM.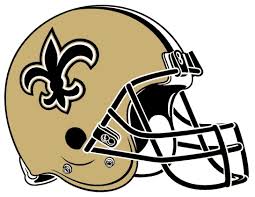 The Saints finally picked up their first win of the season as New Orleans defeated Minnesota 20-9.
"It wasn't perfect, but I thought we played hard," Saints head coach Sean Payton said.
More
New Orleans Saints, Minnesota Vikings, Drew Brees, Brandin Cooks, Khiry Robinson, Sean Payton
---