Posted on 10/17/2017 3:22:00 AM.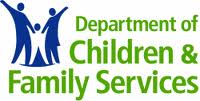 The state Department of Children and Family Services has posted an online mapping tool called Safe Haven Facility Locator in an effort to prevent newborn abandonment. Child Protective Services Program Manager Mona Michelli says a mother can visit louisianasafehaven.com to find a place where they can give up a child less than 60 days old.
More
DCFS, Safe Haven, Mona Michelli
---
Posted on 7/6/2017 4:16:00 AM.
A two-year-old boy is now the fourth child to die in a rash of drownings in Tangipahoa Parish. The state Department of Children and Family Services is advising parents about water safety during the summer months. Mona Michelli with the DCFS Division of Child Welfare says this is a time to be vigilant.
More
DCFS, Mona Michelli, drowning, water safety
---