Posted on 5/12/2017 10:17:00 AM.
A 35-year-old man is facing three counts of attempted first degree murder after shooting at law enforcement during a standoff in Avoyelles Parish yesterday. State Trooper Scott Moreau says Brandon Carpenter of Elizabeth barricaded himself inside a residence in Moreauville and during negotiations, Carpenter fired at officers.
More
Scott Moreau, Brandon Carpenter, Moreauville
---
Posted on 1/26/2016 11:49:00 AM.
Authorities in Avoyelles Parish are investigating a human female fetus found at a sewage piping station. Sheriff Doug Anderson says city workers notified the Moreauville Police after discovering the fetus while working in a sewage pond.
More
Avoyelles Parish, Doug Anderson, Moreauville, sewage, fetus
---
Posted on 12/2/2014 11:08:00 AM.
Efforts to keep a pit bull named Zeus in Moreauville from being separated from the family that owns him came to a happy conclusion for the family last night. The Moreauville town council voted to lift their controversial "vicious dog" ordinance that would ban pit bulls and rottweilers from the town.
More
Moreauville, dog ban, Timmy Lemoine, pit bulls, rottweilers
---
Posted on 11/25/2014 11:17:00 AM.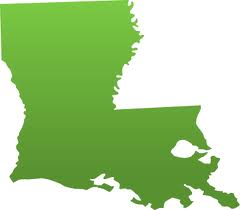 A Moreauville family is fighting the town that is trying to enact a ban on vicious dogs. Joanna Armand, whose family owns a pit bull named Zeus, is fighting to lift that ban. Armand began an online petition and it has already generated over 245,000 signatures.
More
Moreauville, dog ban, Joanna Armand, Avoyelles Parish
---