Posted on 7/20/2018 12:00:00 PM.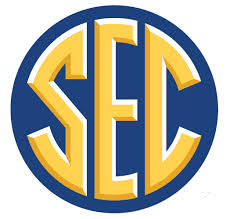 LSU is picked to finish fifth in the SEC West, according to journalists who attended the SEC Football Media Days. Alabama is once again the favorite in the West followed by Auburn, Mississippi State, and Texas A-and-M.
Tiger Rag Associate Editor James Moran says fifth place is even lower than he projected.
More
LSU, NCAA, SEC Media Days
---
Posted on 6/14/2018 4:51:00 AM.
Two big new rule changes from the NCAA. Starting October 15, college athletes will have the freedom to transfer to any university they want without fear of being blocked from their current school or any others. Tiger Rag Associate Editor James Moran says the transfer rule will give players more freedom.
NCAA, James Moran, Tiger Rag, Ed Orgeron
---
Posted on 5/28/2018 1:55:00 PM.

LSU and Northwestern State are both headed to the Pacific Northwest as they are in the Corvallis Regional, hosted by third national seeded Oregon State. The Tigers will open the regional playing San Diego State. The Aztecs have won the Mountain West Conference five times in the last six years, but LSU pitcher Zack Hess says after playing well in the SEC Tournament they are more confident than ever.
More
LSU, Northwestern, NCAA, Baseball, Tournament, 2018, Louisiana
---
Posted on 11/3/2016 11:13:00 AM.
Showtime is set to air a documentary featuring former LSU basketball player Ben Simmons, who complains about having to go to college for one season. NCAA President Mark Emmert appeared on the Jim Engster Show and said he opposes the NBA rule that says players can't leave high school and immediately play in the association.
More
Showtime, Mark Emmert, Ben Simmons, LSU, NCAA, NBA
---
Posted on 6/3/2016 11:38:00 PM.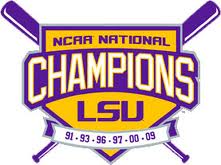 Other than the weather, LSU's first game in the NCAA Tournament went as well as you can expect as the Tigers easily defeated Utah Valley 7-1 at Alex Box Stadium.
The game was scheduled to begin at 2 PM on Friday, but didn't start until 8:30 because of heavy rainfall and lightning in Baton Rouge.
LSU, Jake Fraley, Jared Poche, Greg Deichmann, NCAA, regional, rain
---
Posted on 6/5/2014 6:08:00 AM.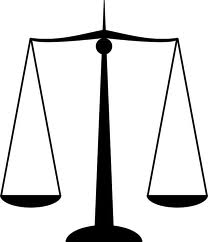 Former LSU football player and Baton Rouge restaurateur Mike Anderson plans to file a concussion related lawsuit in state court today against the NCAA and helmet manufacturer Ridell. Attorney Patrick Pendley says his client suffers from headaches and memory loss and the NCAA and Ridell didn't do enough to protect him from repeated concussions.
Mike Anderson, concussion lawsuit, Ridell, NCAA
---
Posted on 3/20/2014 3:51:00 AM.
Ragin Cajuns fans are ecstatic over the men's basketball teams appearance in the NCAA tournament. Coach Bob Marlin and the players are in San Antonio preparing for tomorrow's game against Creighton. Director of Marketing and Promotions Eric Maron says they will be joined by a large contingent of Cajun fans.
More
Ragin Cajun, Eric Maron, basketball, NCAA
---