Posted on 5/29/2017 3:34:00 PM.
By Jeff Palermo
LSU will begin NCAA Regional play on Friday at Alex Box Stadium by hosting SWAC Tournament champion Texas Southern. Southeastern Louisiana and Rice are also coming to Baton Rouge.More
Baton Rouge Regional, LSU, NCAA baseball tournament
---
Posted on 5/26/2014 6:46:00 AM.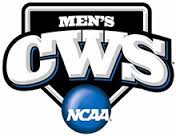 LSU and UL Lafayette are both national seeds. The Cajuns are the sixth seed and the Tigers the eighth seed. Which means both schools will host a super regional series, if they advance out of regionals.
More
LSU, UL Lafayette, Southeastern Louisiana, NCAA Baseball Tournament
---