Posted on 5/31/2018 2:58:00 AM.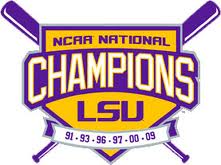 Corvallis, Oregon, is nearly 2500 miles away from Baton Rouge, but you can still expect a good contingent of LSU Fans in attendance for this weekend's NCAA Regional at Oregon State.
Sean Fredenburg with the LSU Alumni Association Portland Chapter says the Fighting Tigers do not play often in the Pacific Northwest but when they do there's a lot of Purple and Gold.
More
LSU Baseball, NCAA Regional, Oregon State
---
Posted on 6/1/2017 9:16:00 AM.

Weather permitting LSU will begin the Baton Rouge Regional by hosting Texas Southern on Friday at 2:30 PM. Southeastern Louisiana and Rice are scheduled to play on Friday at 7 PM. The Lions and Owls are in Baton Rouge for regional play for a second straight season.
NCAA Regional, LSU, Rice, Southeastern Louisiana, Texas Southern
---
Posted on 6/5/2016 2:02:00 PM.
Rice scored 3 runs in the 5th inning and 3 more in the 8th inning as Owls flew past the Southeastern Louisiana Lions 7-2 in the completion of a rain-suspended game that started Saturday morning.
The Lions only had seven hits and committed four errors that led to four unearned runs.
NCAA Regional, Southeastern Louisiana, Rice. Ryan Byers, LSU, Utah Valley
---
Posted on 6/2/2016 4:23:00 PM.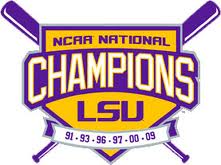 LSU Baseball Head Coach Paul Maineri has decided to start junior left-hander Jared Poche for the Tiger's opening NCAA regional game against Utah Valley on Friday at 2 p.m. in Alex Box Stadium.
More
Jared Poche, Paul Mainieri, LSU Baseball, NCAA regional, postseason, Utah Valley
---