Posted on 10/10/2017 3:31:00 PM.

The N-F-L has been more about the National Anthem than the game itself recently. Commissioner Roger Goodell sent a memo to all 32 teams, specifying that all players and coaches quote - "should stand for the National Anthem." N-F-L analyst Mike Detillier says it's sad team owners didn't force the issue prior to Goodell's memo.
national anthem, nfl, football, Mike Detillier
---
Posted on 9/27/2017 3:28:00 AM.
Yet another lawmaker has voiced her disapproval of multiple Saints players refusing to stand for the national anthem. Denham Springs Representative Valarie Hodges wants to examine the team's agreement with Louisiana that contains state subsidies. She's called for a discussion to take place during next month's legislative budget meeting. Hodges supports the players' right to protest.
More
Valarie Hodges, NFL, Saints, national anthem
---
Posted on 9/26/2017 3:39:00 AM.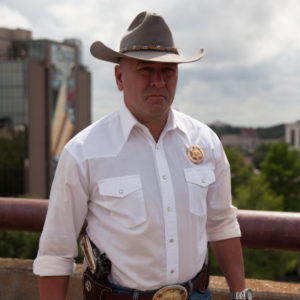 Congressman Clay Higgins is another lawmaker voicing his disapproval of NFL players refusing to stand during the national anthem. Higgins says growing up, football season was always something he looked forward to and found it grounding in times of instability. But he says now it's sickening to watch.
More
Clay Higgins, NFL, national anthem
---
Posted on 2/28/2017 5:11:00 AM.

The NFL Scouting Combine gets underway today in Indianapolis and 10 former LSU Tigers will participate. It's an opportunity for running back Leonard Fournette to show NFL teams he's over an ankle injury that limited him to seven games last season. Draft Analyst Mike Detillier says teams near the top of the first round will also be interested in talking with Fournette.
More
NFL, Mike Detillier, LSU, Tigers
---
Posted on 9/18/2016 3:51:00 PM.
For the 2nd straight game to start off the 2016 season, the Saints were in position to win a game, but it was the other team who made plays down the stretch to hand the Black and Gold a defeat. On Sunday, it was the New York Giants who prevailed over the Saints 16-13.
New Orleans Saints, New York Giants, NFL, Drew Brees, PJ Williams
---
Posted on 7/28/2016 4:01:00 AM.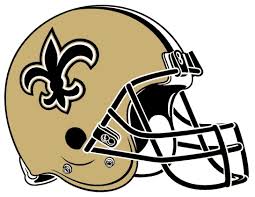 Many Saints fans are expected to make their way to White Sulphur Springs, West Virginia, where the Black and Gold are holding training camp today. The region was hit with devastating flooding about a month ago, but Kristy Godby with the Greenbrier County Convention and Visitors Bureau, says the area has recovered.
More
Kristy Godby, Saints, NFL, training camp
---
Posted on 5/24/2016 3:22:00 AM.

New Orleans sports officials make their pitch to the NFL owners today to host the 2019 Super Bowl in the Mercedes-Benz Superdome. Atlanta, Miami, and Tampa are the other cities competing against the Big Easy. CBS Sports.com NFL Insider Jason La Canfora says the age of the Superdome hurts New Orleans' bid.
New Orleans, Super Bowl, Superdome, Jason La Canfora, CBS Sports, NFL
---
Posted on 8/13/2015 2:39:00 AM.
Tonight the Saints will face the Baltimore Ravens in the preseason opener. NFL analyst Mike Detillier says the coaches are looking for a cleanly played game that doesn't feature a lot of mental mistakes or penalties, especially with your first unit.
Saints, Ravens, NFL, preseason, Brandin Cooks, Marques Colston, Brandon Coleman, Willie Snead
---
Posted on 5/20/2015 3:41:00 PM.

New Orleans has been invited to bid to host the 2019 and 2020 Super Bowls. The Big Easy last hosted the Super Bowl in 2013. Jay Cicero, President of the Greater New Orleans Sports Foundation, says four other cities also received invitations.
New Orleans, Super Bowl, Jay Cicero, NFL
---
Posted on 5/1/2015 1:10:00 PM.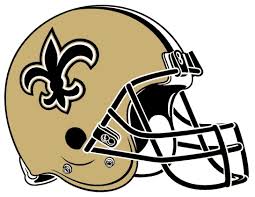 The Saints picked up two players in last night's first round of the NFL Draft. First, the Black & Gold selected offensive lineman Andrus Peat from Stanford. Peat was an A.P. second team All-American selection last season as well as an Outland Trophy finalist.
NFL, draft, Saints, Sean Payton, Stephone Anthony, Andrus Peat
---
Next Entry