Posted on 3/19/2018 9:53:00 PM.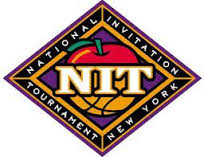 It was never close in Salt Lake City. Utah shot 71% in the first quarter to take a 30-11 lead. The Utes ended up beating LSU 90-68 as the Pac-12 school shot 56%. Utah also hit 13-pointers and had five players in double figures.
LSU shot 44%. Freshman Tremont Waters was 6-of-16 from the field, but finished with a game-high 19 points. Skylar Mays had 16 points.
LSU, Utah, Tremont Waters, NIT
---
Posted on 3/14/2018 4:00:00 AM.
The Ragin Cajuns are ready for tonight's NIT match-up versus LSU. Cajuns coach Bob Marlin says it's great to play in Baton Rouge, but he believes they should be seeded higher than LSU and the home team
.
"Our RPI is much better, our record is much better and we feel like our gym is much better. We have the second best record in the tournament out of 32 teams."
More
NIT, LSU, Bob Marlin, Ragin Cajuns
---
Posted on 3/17/2015 3:14:00 AM.
Louisiana Tech hosts Central Michigan tonight in the N-I-T. It's the second straight year the Bulldogs will get to host a postseason game. But this year Tech is coming off a disappointing loss in the Conference USA tournament and Coach Michael White is interested to see how his team will react

.

LA Tech, NIT, CMU
---