Posted on 8/8/2018 6:38:00 AM.
The Orleans Parish Coroner's Office will determine if the female body pulled from Lake Pontchartrain Tuesday night is that of 32-year-old Sadie Thibodeaux, who has been missing since Sunday night, when an unmanned sailboat was discovered.
Authorities say Thibodeaux was on that boat with another man, who was rescued Monday morning. The coroner will also determine official cause of death.
More
Sadie Thibodeaux, Jeff Walls, NOPD, Michael Lee Farley
---
Posted on 10/13/2017 4:15:00 PM.
A New Orleans police officer is dead following a shooting early this morning. NOPD identifies him as 29-year-old Marcus McNeil. Chief Michael Harrison says four officers were patrolling the area. Police are still investigating what exactly happened.
More
NOPD, shooting, marcus mcneil
---
Posted on 3/10/2017 11:37:00 AM.
The Orleans Parish Coroner has identified the victims, including children, in a crime that left three dead and one wounded at a home in the Gentilly area of New Orleans. Authorities report the victims are 30-year-old Monique Smith, 6-year-old Jumyrin Smith and 10-year-old Justin Simms. Police Chief Michael Harrison says they responded to a shooting at about 5 a.m. where police found a woman suffering from a gunshot wound and then discovered a horrific scene.

NOPD, Michael Harrison, murder
---
Posted on 6/16/2016 12:30:00 PM.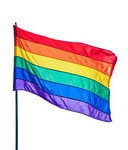 Law enforcement is taking extreme precautions in New Orleans for the Gay Pride parade and Festival this weekend after the tragic mass shooting at an Orlando gay nightclub. Mayor Mitch Landrieu says they've beefed up security in the French Quarter and are working hand in hand with festival organizers. He says their mantra is if you see something, say something.
More
security, NOPD, LSP, Carl Saizan, Michael Harrison, Mitch Landrieu, Orlando Mass Shooting, New Orleans Pride Festival
---
Posted on 9/26/2013 7:56:00 AM.
The next cri
me fighting tool to hit Louisiana involves police officers wearing cameras on their uniforms. New Orleans Police Superintendent Ronal Serpas says he hopes by the end of the year, hundreds of NOPD officers will have cameras on their uniforms as they patrol the city.
Body cameras, NOPD, Ronal Serpas
---