Posted on 9/13/2017 3:49:00 AM.
Northwestern State University's fall enrollment has reached its highest ever in the school's 133-year history, with 10,572 students. NSU President Dr. Chris Maggio says this is one of the most meaningful milestones in the school's long history. He credits this achievement to the university's academics.
More
NSU, Chris Maggio, enrollment
---
Posted on 11/16/2016 11:30:00 AM.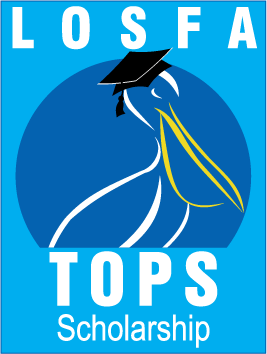 The University of New Orleans and Northwestern State say they will use other financial resources to cover the 60%of tuition TOPS students will be required to pay for next semester. NSU President Jim Henderson says the scholarship program promised to pay 100% of a recipients' tuition and they intend to keep the promise for their students.
More
UNO, NSU, Jim Henderson, TOPS
---
Posted on 11/15/2016 3:47:00 AM.
Northwestern State University has received the 2017 Military Friendly School designation by Victory Media. NSU Vice President of Technology Darlene Williams says they are proud to be recognized for their efforts to provide educational opportunities for military students and their families.
More
Northwestern State University, NSU, Military Friend School, Darlene Williams
---
Posted on 11/4/2016 3:32:00 AM.
Northwestern State University has been ranked the most affordable online college in the country by College Choice. NSU Vice President for Technology Darlene Williams says this is a wonderful accolade. She says about 6,500 students take at least one online class through Northwestern.
More
Northwestern State University, NSU, affordable, online, Darlene Williams, College Choice
---