Posted on 8/7/2017 11:07:00 AM.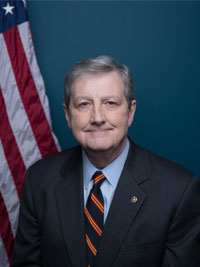 Congress has recessed for the summer and many lawmakers are disappointed not much was accomplished. U.S Senator John Kennedy believes some good was done with the approval of Neil Gorsuch to the Supreme Court. But he says his biggest disappointment was the failing to repeal and replace Obamacare by one vote.
More
Congress, John Kennedy, Neil Gorsuch
---
Posted on 3/20/2017 3:37:00 PM.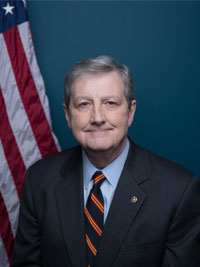 Confirmation hearings are underway for President Donald Trump's Supreme Court Justice nominee, Neil Gorsuch. U.S. Senator John Kennedy supports the president's pick and says Gorsuch is especially qualified to be a justice. He says he's read a number of Gorsuch's opinions on cases he's ruled on as a federal appeals judge, and it's apparent he is extremely intelligent.
More
Neil Gorsuch, John Kennedy, supreme court
---