Posted on 10/3/2017 2:48:00 AM.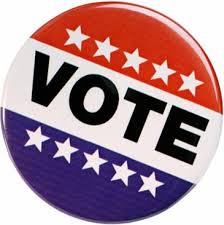 Early voting for the October 14th election is underway, and most people still don't know about the race for state treasurer. That's according to LaPolitics.com Publisher Jeremy Alford who says even donors aren't writing checks the way the normally do. He says that's partly because wealthy leaders and activists have just been through an active three year election cycle.
Jeremy Alford, LaPolitics.com, state treasurer, Neil Riser
---
Posted on 7/12/2017 2:18:00 PM.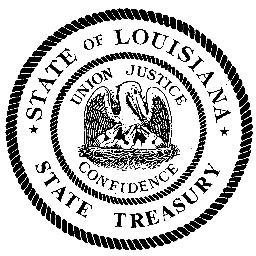 The race is on for the open state treasurer seat, as candidates qualified today for the position vacated by US Senator John Kennedy. The field is full of capable candidates, like Republican Colombia Senator Neil Riser. He says his 20 years of banking experience makes him uniquely qualified.
More
Neil Riser, John Schroder, Angele Davis, Derrick Edwards, state treasurer
---
Posted on 4/18/2017 11:48:00 AM.
Columbia Senator Neil Riser sponsors a bill that would exempt flood victims from state income tax for the 2017 year.
Under Riser's proposal, the first $100,000 of income that a family earns this year would be exempt from the state income tax if the family sustained $10,000 or more of losses during 2016 flooding. $50,000 if filing single.
income taxes, neil riser, flood victims
---
Posted on 1/13/2016 10:11:00 AM.
Governor John Bel Edwards wants to raise the minimum wage in Louisiana but he's facing opposition from a key member of the Senate. Columbia Senator Neil Riser, new Senate Labor Committee Chairman, says he will oppose any bill that raises Louisiana's minimum wage.
Louisiana, politics, minimum wage, John Bel Edwards, Neil Riser
---
Posted on 6/13/2014 6:02:00 AM.
A new poll by the Glascock Group in Pineville shows Congressman Vance McAllister still has a lot of support, especially if there's a rematch between him and state Senator Neil Riser. Riser garnered 53 percent of the vote in a hypothetical runoff against McAllister's 47 percent.
Vance McAllister, Neil Riser, Darrell Glascock, 5th Congressional District
---
Posted on 5/9/2014 11:08:00 AM.
A poll conducted on the 5th District Congressional race shows state senator Neil Riser as the leading republican candidate, while Monroe Mayor Jamie Mayo would be the top pick for the democrats. Riser received 48-percent, while Mayo had 14-percent.
The telephone survey of five-hundred voters was conducted by pollster Darrell Glascock of Pineville

Darrel Glascock, Ed Tarpley, Harris Brown, Neil Riser, Glascock group, Jamie Mayo
---
Posted on 11/16/2013 9:13:00 PM.
Several weeks ago not many people ever heard of Vance McAllister. But that didn't stop the republican businessman from running for Congress. After shocking many political observers by earning a spot in a run-off election, McAllister finished off an improbable run to Washington by beating state senator Neil Riser.
Riser had the backing of Governor Bobby Jindal's top adviser and many sitting republican Congressmen. While McAllister had the support Duck Dynasty television star Willie Robertson and thousands of voters who apparently for a new voice in Congress.

Vance McAllister, Neil Riser, Bobby Jindal, Rodney Alexander, Willie Robertson
---
Posted on 11/15/2013 10:32:00 AM.
Louisiana will elect a new Congressman on Saturday. Two republicans, state senator Neil Riser and political newcomer Vance McCallister, are on the 5th district congressional run-off ballot.
The two candidates agree on many issues, but they differ on how Congress should respond to the new federal health care law. Riser says the Affordable Care Act should be repealed.

Vance McCallister, Neil Riser
---
Posted on 11/15/2013 5:00:00 AM.
Tomorrow is the runoff election for Louisiana's 5th congressional district seat. Two republicans, Columbia state Senator Neil Riser and Monroe businessman Vance McAllister are vying for the job. UL-Monroe political science professor Joshua Stockley says this will potentially be a very close race.
Congressional election, Neil Riser, Vance McAllister, Joshua Stockley
---
Posted on 11/4/2013 5:47:00 PM.
Public Service Commission member and former congressman Clyde Holloway is endorsing political newcomer Vance McAllister in the November 16th runoff for the District 5 Congressional seat. Holloway feels McAllister is the better choice.
Neil Riser, Vance McAllister, Clyde Holloway
---
Next Entry