Posted on 10/9/2018 5:37:00 AM.

Saints Quarterback Drew Brees is the NFL's All-time career passing leader and he did it in grand style, with a 62-yard touchdown pass to rookie Tre'Quan Smith. It was one of three touchdown passes thrown by the 39-year-old QB, as New Orleans routed Washington 43-19 to improve to 4-1.
Drew Brees, All-time passing leader, New Orleans Saints, Washington Redskins
---
Posted on 9/30/2018 7:05:00 PM.
The Saints won their third straight on Sunday with a 33-18 victory over the New York Giants. Running back Alvin Kamara had a career-best performance, as he rushed for 134 yards and three touchdowns. He also caught five passes for 47 yards. His 49-yard touchdown run late in the 4th quarter put the game away.
New Orleans Saints, New York Giants, Sean Payton, Alvin Kamara
---
Posted on 9/16/2018 3:46:00 PM.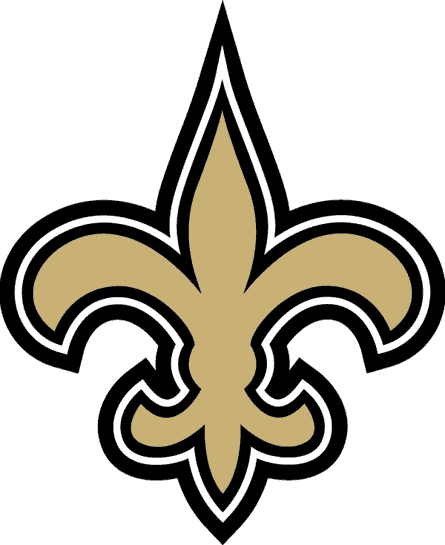 Thanks to four missed kicks by Cleveland's Zane Gonzales the Saints were able to rally in the 2nd half to beat the hapless Cleveland Browns 21-18. New Orleans trailed 12-3 in the 4th quarter, but Quarterback Drew Brees finally got it going with two touchdown passes to Michael Thomas. Will Lutz's 44-yard field goal with 21-seconds left was the game winner. But Coach Sean Payton is not happy with how his team is playing.
New Orleans Saints, Cleveland Browns, Alvin Kamara, Drew Brees, Michael Thomas, Marcus Williams
---
Posted on 9/9/2018 3:51:00 PM.
For the fifth straight season, the Saints lose their season opener as Tampa Bay came into the Mercedes Benz Superdome and shocked New Orleans 48-40. Bucs journeymen quarterback Ryan Fitzpatrick had a career passing day with 417 passing yards and four touchdowns, he also rushed for 36 yards and a touchdown. The Saints came into the game as a 9.5 point favorite.
New Orleans Saints, Ryan Fitzpatrick, Sean Payton, Tampa Bay Buccaneers
---
Posted on 8/26/2018 8:34:00 AM.
The Saints are back in Louisiana after a good week in California that concluded with a 36-7 preseason win over the Chargers. Alvin Kamara, Taysom Hill and Tre'Quan Smith scored touchdowns on offense.
On defense, recently acquired defensive back Marcus Williams returned an interception 58 yards for a score. Rookie defensive end Marcus Davenport made his preseason debut and had a half-a-sack.
New Orleans Saints, Marcus Davenport, Taysom Hill, Los Angeles Chargers, Drew Brees
---
Posted on 8/10/2018 6:35:00 AM.
For the first time since 2014, the Saints won their preseason opener, rallying to beat the Jacksonville Jaguars 24-20 last night. But Coach Sean Payton didn't like how the game started as the Jaguars scored on their first three possessions
.
New Orleans Saints, Jacksonville Jaguars, Sean Payton, Devaroe Lawrence, Jayrone Elliot
---
Posted on 7/26/2018 11:22:00 AM.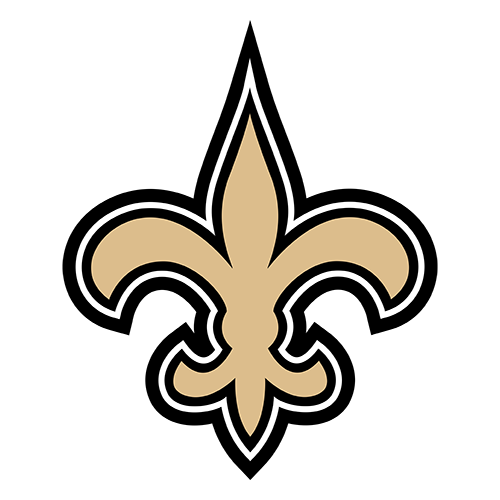 The preparation is underway for the next voice of the Saints as Zach Strief transitions from the playing field to the press box. Strief, who has no previous broadcasting experience, spent a more than a decade as an offensive tackle with the black and gold. Strief says he's been listening to other broadcasters call games, but is hoping to find what makes his play by play unique, in time.
More
New Orleans Saints, Zach Strief, Voice, play-by-play, Deuce McAllister
---
Posted on 6/15/2018 12:37:00 PM.
The US Senate approves legislation to honor former Saints standout and ALS advocate Steve Gleason with the Congressional Gold Medal which is the highest honor a citizen can receive from Congress.
Senator Bill Cassidy, one of the bill's sponsors, speaks about his experience meeting Gleason.
More
Steve Gleason, Bill Cassidy, New Orleans Saints
---
Posted on 5/23/2018 11:43:00 AM.

A big win for the Big Easy as the city has been awarded the 2024 Super Bowl. For years teams bid against each other, but the NFL changed the bidding process and the Saints were the only team invited to compete for Super Bowl 58. NFL owners unanimously chose New Orleans and Saints Owner Gayle Benson is glad they got it.
More
New Orleans Saints, Super Bowl 58, Gayle Benson
---
Posted on 4/29/2018 3:36:00 PM.
The Saints 2018 draft has a Louisiana flair to it this year as the Black and Gold selected two local products, running back Boston Scott in the sixth round and offensive lineman Will Clapp in the seventh round. Clapp is the first former Tiger drafted by New Orleans since defensive tackle Al Woods in 2010.
New Orleans Saints, Sean Payton, Boston Scott, Will Clapp
---
Next Entry