Posted on 12/31/2015 1:33:00 AM.
Tonight is New Year's Eve and many will ring in the new year by shooting off fireworks. Deputy Chief, with the State Fire Marshal's office, Brent Thompson, has some tips to stay safe tonight.

New Year's Eve, fireworks, Fire Marshall, Brent Thompson
---
Posted on 1/1/2015 10:12:00 AM.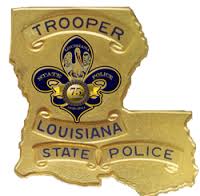 Three people were killed in a New Year's eve crash in Livingston Parish, including an 11-year-old girl. State Police trooper Jared Sandifer says alcohol is not suspected in the two-vehicle wreck that happened around 8:15 on Wednesday night near Walker.
More
New Year's Eve, Hannah Chisholm, Livingston Parish, Trinity Kiger, Shannon Chisholm
---