Posted on 10/9/2017 5:18:00 PM.
Former L-S-U and N-F-L star Y.A.Tittle has passed away at the age of 90. Tittle played for the Tigers during the mid 1940s and set five records, including passing yards in a career, touchdown passes and total offense. In a 2008 interview with our own Jim Engster, the Marshall, Texas native explained how he ended up at LSU.…
More
YA Tittle, LSU, San Francisco 49ers, New York Giants
---
Posted on 9/18/2016 3:51:00 PM.
For the 2nd straight game to start off the 2016 season, the Saints were in position to win a game, but it was the other team who made plays down the stretch to hand the Black and Gold a defeat. On Sunday, it was the New York Giants who prevailed over the Saints 16-13.
New Orleans Saints, New York Giants, NFL, Drew Brees, PJ Williams
---
Posted on 11/1/2015 4:33:00 PM.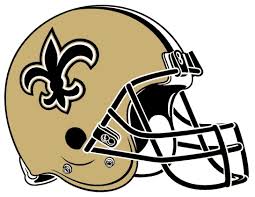 Kicker Kai Forbath's 50-yard field goal as time expired lifted the Saints to a 52-49 win over the New York Giants yesterday in the Mercedes-Benz Superdome. Quarterback Drew Brees threw for a career high 511 yards and tied an NFL record for most touchdown passes in a game with 7.
New Orleans Saints, New York Giants, Sean Payton
---
Posted on 5/9/2014 8:04:00 AM.
With the number 12 overall pick, the New York Giants selected wide receiver Odell Beckham Jr of LSU. He's from Newman High School which is the same one Giants Quarterback Eli Manning attended. Beckham becomes the highest Tigers receiver drafted since Michael Clayton was picked 15th by Tampa in 2004.
Odell Beckham Jr, Brandin Cooks, Greg Robinson, Eli Manning, New Orleans Saints, New York Giants, St. Louis Rams
---