While using VBScript LoadPicture() function, Error calculating dimensions for: E:\www\3592\www\onlinedb\larnpr\pics\Mike Strain.jpg
Path/File access error

Posted on 5/13/2018 4:29:00 PM.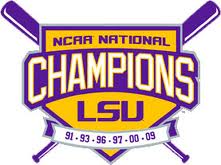 After losing on Saturday night to Alabama, who has the worst record in the SEC, Sunday's series finale was considered a "must win" for a Tigers team fighting to receive a berth in the NCAA Tournament.
LSU delivered with its backs against the wall with a 7-3 victory over the Crimson Tide.
LSU, Alabama, Daniel Cabrera, Austin Bain, Nick Bush, Beau Jordan
---
Posted on 3/7/2018 9:42:00 PM.

Despite striking out 14 times, UL-Lafayette mustered enough offense to beat LSU 4-3 in 10 innings. Jonathan Windham's soft liner into center field for only his second hit of the season drove home the winning run.
The win snapped LSU's five game winning streak over their I-10 rivals.
LSU, UL Lafayette, Nick Bush, AJ Labas, Austin Bain,
---
---
| | |
| --- | --- |
| | Copyright © 2018. All rights reserved | Privacy Policy |
This site powered by PromoSuite Interactive