Posted on 6/12/2018 8:41:00 PM.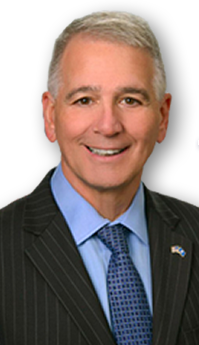 The eyes of the world are on the recent meeting between President Trump and North Korean Supreme Leader Kim Jong Un. US Representative Ralph Abraham from Richland Parish says he's thankful that relations with North Korea are at a point where talking is a possibility.

"Look, I'd much rather talk with these guys than fight them," said Abraham. "When both countries have nuclear weapons, nothing good can come of that if they go the wrong way."
More
North Korea, President Trump, Kim Jong Un, Ralph Abraham
---
Posted on 11/29/2017 11:36:00 AM.
The North Korean dictator Kim Jong Un ordered the launch of an intercontinental ballistic missile yesterday that landed in the Sea of Japan. Retired U.S. Army Lt. General Russel Honore says the 33-year-old leader of North Korea is ordering these strikes to act like he has a seat at the table with powerful countries like the U.S. But he says if Kim Jong Un tries to go to war with us, he will lose.
More
North Korea, Lt. Gen. Russel Honore, Kim Jong Un, missile
---
Posted on 8/10/2017 1:46:00 PM.
Michelle Southern reporting.
Louisiana Congressman Clay Higgins says he's glad President Donald Trump is taking stand against continued threats from North Korea. The Cajun John Wayne says previous administrations have dealt with agressions from North Korea with a, "kick the can down the road" type mentality, but it's about time to get serious.
Clay Higgins, President Donald Trump, North Korea
---
Posted on 8/10/2017 3:48:00 AM.
As tensions run high between the US and North Korea, some are concerned a nuclear war could be in the making. President Donald Trump recently said North Korea will be met with fire, fury, and power if threats persist against the US.
More
Ralph Abraham, Donald Trump, North Korea, China
---
Posted on 12/26/2014 11:42:00 AM.
Michelle Southern reporting.
US Senator David Vitter is asking Louisianans to go see the movie "The Interview". The film depicts the assassination of North Korean Leader Kim Jong-un and had originally been pulled from release after Sony was hacked apparently by the country. It is now being shown in select theaters and Vitter says it's important that ALL Americans stand up to dictatorship.
the interview, david vitter, north korea, Kim Jong-un
---