Posted on 9/1/2016 3:35:00 AM.
The St. Amant High School band lost their instruments in the flood. But the Ascension Parish High School got a surprise when the Northwestern State band loaned them nine snare drums, four sets of tenor drums, and five bass drums. Northwestern Director of Bands Dr. Jeff Mathews says they wanted to help.
More
St. Amant, Northwestern State, Jeff Mathews, Craig Millet, The Great Flood 2016, drums, marching band
---
Posted on 9/20/2014 11:55:00 PM.
For the first time since 1991, Mississippi State came into Baton Rouge and left town with a victory. The Bulldogs rolled up 570 yards of total offense in a 34-29 victory over the Tigers.
More
Louisiana Tech, LSU, Northwestern State, Mississippi State, upset
---
Posted on 5/14/2014 11:11:00 AM.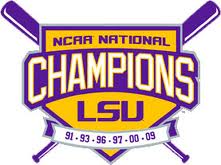 LSU's historic rout of Northwestern State last night is making national headlines today. The Tigers trounced the Demons 27-to-0 and they only played six innings. Lightning halted the contest, but not before the Tigers hit two grand slams and five pitchers combined to throw a no-hitter. Coach Paul Mainieri says they did not try to run-up the score.
Paul Mainieri, LSU, Northwestern State, Tyler Moore, Alex Bregman
---