Posted on 12/7/2017 2:05:00 AM.
The 2017 Allstate Sugar Bowl/LHSAA Prep Classic begins today and runs through Saturday at the Mercedes Benz Superdome. Nine state champions will be crowned over the next three days and Association Executive Director Eddie Bonine says they anticipate several close games.
LHSAA, prep classic, Notre Dame, Ascension Catholic
---
Posted on 12/3/2017 4:29:00 PM.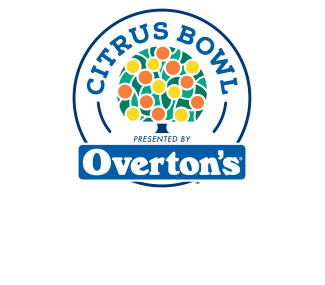 For the second straight year, LSU is headed to the Citrus Bowl in Orlando and this year they'll play Notre Dame. Last year the Tigers trounced Louisville 29-9 on New Year's Eve. This year's game will be played on New Year's Day at noon in Camping World Stadium.
"It's going to be a big physical football game, just like the fans would expect," LSU Head Coach Ed Orgeron said. "I know Notre Dame will bring a lot of fans there just like we will, it will be a tremendous matchup."
LSU, Citrus Bowl, Notre Dame, Ed Orgeron, Josh Adams, Steve Hogan
---
Posted on 5/11/2016 8:14:00 PM.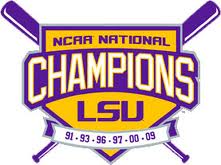 Usually, if you score just four runs in a doubleheader, you're likely on the receiving end of a sweep. But that wasn't the case in South Bend, Indiana, on Wednesday. LSU's pitchers allowed just two runs, as the Tigers swept the Fighting Irish, winning game one 1-0 in 11 innings and game two 3-2 in 7 innings.
LSU, Notre Dame, sweep, Riley Smith, Jake Fraley
---
Posted on 12/30/2014 8:42:00 PM.
LSU lost to Notre Dame 31-28 on Tuesday in the Music City Bowl and it's also possible they are losing their very successful defensive coordinator. Reports indicate that John Chavis will leave LSU for the same job at Texas A&M. Chavis spoke with reporters after the game, but didn't want to talk about his future
.
LSU, John Chavis, Music City Bowl, Notre Dame, Texas A&M
---
Posted on 12/12/2014 11:36:00 AM.
LSU's ticket office says they have about seven-hundred tickets left for the Music City Bowl on December 30th. On that day the 22nd ranked Tigers will take on Notre Dame in Nashville and LSU ticket office manager Brian Broussard is expecting to sell its allotted 8,000 tickets
.
"The demand we have we'd hope to sell out sometime next week, if not sooner," Broussard said.
LSU, Music City Bowl, Notre Dame, ticket sales
---
Posted on 12/7/2014 5:14:00 PM.
The LSU football team will play Notre Dame in the Music City Bowl on Tuesday, December 30th. Itís the 15th straight season the Tigers will play in a bowl game and itís their first meeting against the Fighting Irish since beating them 41-14 in the 2007 Sugar Bowl.
LSU, Notre Dame, Music City Bowl, Ragin Cajuns, Duck Commander Independence Bowl
---
Posted on 12/5/2013 9:12:00 AM.
ULM launc
hes a campaign to try and get the Warhawk football team in the Advocare V100 Bowl in Shreveport. Athletic director Brian Wickstrom says digital billboards are up in the Monroe area, urging fans to call and email bowl officials and tell them they want the Warhawks in that bowl game for a second straight year.

ULM, Advocare V100 Bowl, Brian Wickstrom, Notre Dame, ACC
---