Posted on 6/22/2017 3:52:00 AM.
A West Monroe man is facing a murder charge after human remains were found in western Ouachita Parish. Glenn Springfield with the Ouachita Parish Sheriff's Office says the homicide appears to be three years old.
More
Glenn Springfield, OPSO, Titus Harris, murder
---
Posted on 5/15/2017 10:37:00 AM.
A home invasion in Ouachita Parish ends badly for the suspect. Glen Springfield with the Sheriff's Office says around 5 p.m. on Sunday deputies responded to a report of an intruder in Swartz.
More
Glen Springfield, OPSO, Swartz, home invasion
---
Posted on 5/1/2017 10:04:00 AM.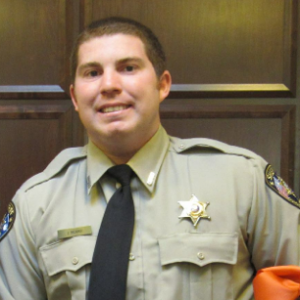 It's a sad day in Ouachita Parish, as the community mourns the loss of 26-year-old Sheriff's Deputy Justin Beard. State Trooper Michael Reichardt says Beard was responding to a burglar alarm early Sunday morning on Highway 34 when he was involved in a crash.
More
Michael Reichardt, Glenn Springfield, Justin Beard, OPSO
---