Posted on 7/20/2016 1:33:00 AM.
There are plans to rebuild the Civil War-era Governor's Mansion that was intentionally burned down a week ago today in Opelousas. Mayor Reginald Tatum is upset the original structure was destroyed, but he says the foundation of the old structure is still in good condition to rebuild. He says the building's owners are seeking emergency funds to pay for a new mansion through the national trust for historic preservation.
More
Old Governor's Mansion, Opelousas, Fire Marshal, arson, Reginald Tatum
---
Posted on 7/14/2016 3:12:00 PM.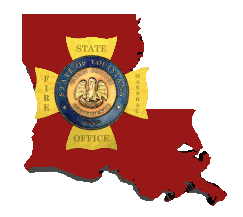 The State Fire Marshal's Office has ruled the fire at the Old Governor's Mansion and a historical museum in Opelousas as arson. Chief Deputy Brant Thompson says they're working both scenes separately. He says they are unsure if the arsons are connected but it's not being ruled out.
More
State Fire Marshal, Brent Thompson, Old Governor's Mansion, Opelousas, Civil War
---