Posted on 5/27/2018 5:25:00 PM.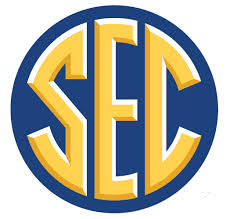 A fun and exciting run through the SEC Tournament had a disappointing finish on Sunday as LSU mustered only four hits in a 9-1 loss to the Ole Miss Rebels.
It's the third SEC Tournament Championship for Ole Miss, who will likely be a national seed when the NCAA Tournament bracket is unveiled Monday at 11 AM.
LSU, Ole Miss, Ryan Rolison, Paul Mainieri, Cam Sanders
---
Posted on 4/26/2018 10:11:00 PM.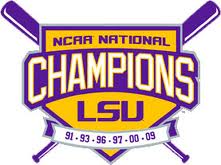 There are serious problems with LSU's bullpen. Four LSU relievers gave up 11 runs in the 6th and the Tigers lost to Ole Miss 14-3.
The eleven runs in an inning are the most the Bayou Bengals have allowed since giving up 10 in an inning to Tulane in 1999.
More
LSU, Ole Miss, John Kodros, Clay MOffitt, Zack Hess
---
Posted on 2/10/2018 4:40:00 PM.
LSU built a double-digit lead in the 1st half, only to see Ole Miss make a big run to tie the game at halftime. Coach Will Wade must have delivered his best halftime speech of the season as the Tigers built another double-digit lead in the 2nd half, this time they didn't look back as the defeated the Ole Miss Rebels 82-66.
LSU, Ole Miss, Duop Reath, Skylar Mays, Tremont Waters, Aaron Epps
---
Posted on 10/21/2017 9:11:00 PM.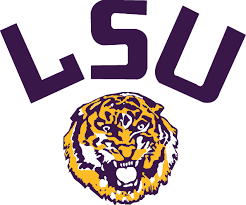 By Jeff Palermo
The 24th ranked LSU Tigers knew they had a chance to get their ground game on track against Ole Miss. Derrius Guice was returning to full health and the Rebels are poor against the run. That hope became a reality in Oxford as Guice rushed for 276 yards and one TD to help the Tigers secure a 40-24 victory against Ole Miss.
LSU, Ole Miss, Derrius Guice, Danny Etling,
---
Posted on 10/20/2017 3:33:00 AM.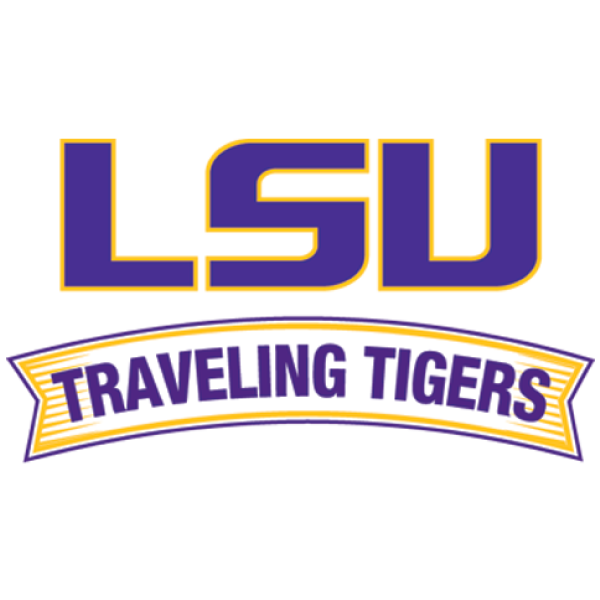 Coming off of two wins, LSU fans are excited to travel to Oxford, Mississippi to watch the Tigers take on the Rebels. LSU Alumni Association Senior Director of Alumni Engagement Sally Stiel says they have a sold out trip and are already on the road where they will stay at a casino hotel in Tunica, Mississippi.
More
Traveling Tigers, Sally Stiel, LSU Alumni Association, Ole Miss
---
Posted on 4/15/2017 4:25:00 PM.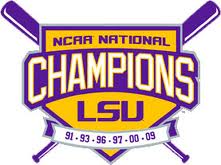 Ole Miss hasn't won a series in Baton Rouge since 1982. The Rebels will have to wait a couple more years to do so, as LSU held on for a 3-2 win on Saturday to take the series against SEC rivals.
Freshman right-hander Eric Walker gave LSU another strong start on the mound and the bullpen did the rest to give the Tigers a 9-6 record at the halfway point of the league season.
LSU, Ole miss, Eric Walker. Zach Hess, Josh Smith, Greg Deichmann
---
Posted on 4/13/2017 9:54:00 PM.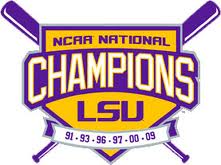 Run support has been an issue for LSU starting pitcher Alex Lange. That wasn't the case on Thursday night to open the series against Ole Miss as the Bayou Bengals routed the Rebels 15-2.
Left fielder Antoine Duplantis and right fielder Greg Deichmann led the offensive onslaught.
LSU, Ole Miss, Antoine Duplantis, Greg Deichmann, Alex Lange
---
Posted on 10/22/2016 11:47:00 PM.
Leonard F
ournette rushed for a school-record 284 yards and three touchdowns as the LSU Tigers won their third straight as they defeated Ole Miss 38-21.
LSU, Ole Miss, Danny Etling, Leonard Fournette
---
Posted on 10/17/2016 4:28:00 PM.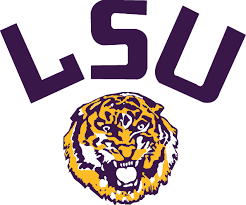 After missing the last two games because of an ankle injury, LSU running back Leonard Fournette is expected to play this Saturday against 23rd ranked Ole Miss. Tigers Head Coach Ed Orgeron says not being able to play has been tough on his All-American tailback.
More
Ed Orgeron, Leonard Fournette, Ole Miss, Hugh Freeze
---
Posted on 4/28/2016 9:33:00 PM.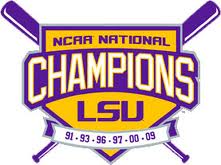 Ole Miss center fielder J.B. Woodman threw two LSU runners out at the plate and that was the difference as the Rebels held on for a 7-6 win over the Tigers to begin their three game series in Oxford.
LSU, Ole Miss, Jordan Romero, J.B. Woodman
---
Next Entry