Posted on 4/15/2017 4:25:00 PM.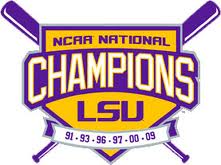 Ole Miss hasn't won a series in Baton Rouge since 1982. The Rebels will have to wait a couple more years to do so, as LSU held on for a 3-2 win on Saturday to take the series against SEC rivals.
Freshman right-hander Eric Walker gave LSU another strong start on the mound and the bullpen did the rest to give the Tigers a 9-6 record at the halfway point of the league season.
LSU, Ole miss, Eric Walker. Zach Hess, Josh Smith, Greg Deichmann
---
Posted on 4/13/2017 9:54:00 PM.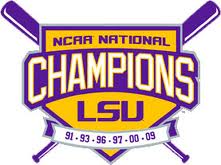 Run support has been an issue for LSU starting pitcher Alex Lange. That wasn't the case on Thursday night to open the series against Ole Miss as the Bayou Bengals routed the Rebels 15-2.
Left fielder Antoine Duplantis and right fielder Greg Deichmann led the offensive onslaught.
LSU, Ole Miss, Antoine Duplantis, Greg Deichmann, Alex Lange
---
Posted on 10/22/2016 11:47:00 PM.
Leonard F
ournette rushed for a school-record 284 yards and three touchdowns as the LSU Tigers won their third straight as they defeated Ole Miss 38-21.
LSU, Ole Miss, Danny Etling, Leonard Fournette
---
Posted on 10/17/2016 4:28:00 PM.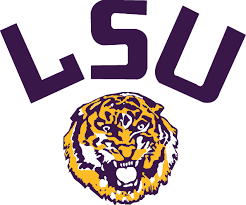 After missing the last two games because of an ankle injury, LSU running back Leonard Fournette is expected to play this Saturday against 23rd ranked Ole Miss. Tigers Head Coach Ed Orgeron says not being able to play has been tough on his All-American tailback.
More
Ed Orgeron, Leonard Fournette, Ole Miss, Hugh Freeze
---
Posted on 4/28/2016 9:33:00 PM.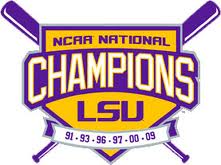 Ole Miss center fielder J.B. Woodman threw two LSU runners out at the plate and that was the difference as the Rebels held on for a 7-6 win over the Tigers to begin their three game series in Oxford.
LSU, Ole Miss, Jordan Romero, J.B. Woodman
---
Posted on 11/21/2015 6:17:00 PM.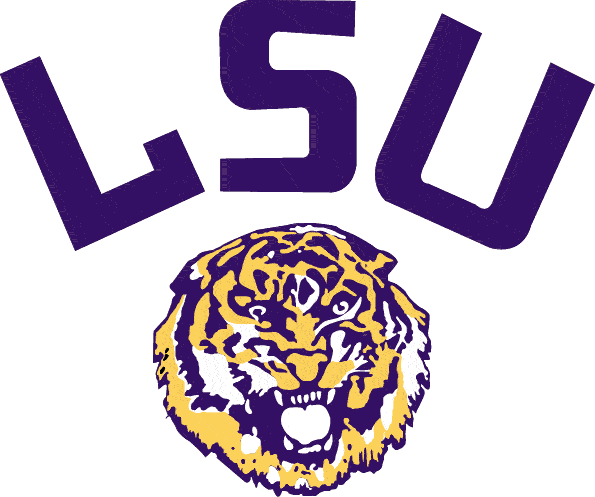 The downward spiral to the 2015 LSU football season continued on Saturday with a 38-17 loss to Ole Miss in Oxford. For the second straight game, the Tigers dug themselves a big hole and could not come back.
In last week's loss to Arkansas, LSU trailed by 3 touchdowns and fell behind 24-0 to the Rebels.
LSU, Les Miles, Ole Miss, Brandon Harris, Leonard Fournette, Chad Kelly, Tyron Johnson
---
Posted on 2/28/2015 3:09:00 PM.
LSU continued its push to get in the NCAA Tournament as the Tigers defeated Ole Miss 73-63 on Saturday afternoon to improve to 10-6 in the SEC, 21-8 overall.
More
LSU, Ole Miss, Tim Quarterman, Keith Hornsby, Jarell Martin, Shaquille O' Neal
---
Posted on 10/27/2014 1:27:00 PM.
Michelle Southern reporting.
The brother of the Gretna man who died during the LSU game Saturday night says that's how Brian Tingley would have wanted to go. Athletic officials released a statement saying it appears the fan suffered a heart attack in the 4th quarter of the Tigers 10-7 win over Ole Miss. Ross Tingley says his brother was a 35 year season-ticket holder.
brian tingley, ross tingley, LSU, Ole Miss, Tiger Stadium
---
Posted on 6/6/2014 3:09:00 AM.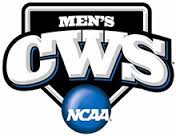 UL Lafayette and Ole Miss begin their best out of three super regional series Saturday night at Tigue Moore Field. Baseball America's top college baseball reporter, Aaron Fitt, doesn't see a favorite in this series as both teams are capable of advancing to the College World Series.
Ole Miss, Ragin Cajuns, UL Lafayette, Super Regionals, Blake Trahan, Sikes Orvis, Will Allen, Rebels, Braxton Lee, Aaron Fitt. Baseball America
---
Posted on 10/17/2013 6:53:00 AM.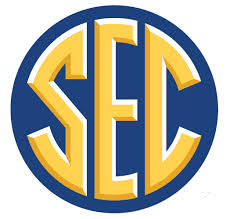 The sixth ranked LSU Tigers will face a wounded Ole Miss football team this Saturday. Rebels Coach Hugh Freeze says nearly half of his starting defense, plus his starting running back could be sidelined this weekend.
More
LSU, Ole Miss, Hugh Freeze
---