Posted on 7/12/2018 1:05:00 PM.
Animal activists are shocked as an Opelousas man will avoid jail time and will not be required to pay any fines after pleading guilty to Felony Cruelty to an Animal. Jermaine Doucet was accused of torturing award-winning racehorse Dr. Drip. Humane Society of Louisiana Executive Director Jeff Dorson says the details of the crime highly disturbing. As a warning, the description is graphic.
More
Humane Society of Louisiana, Jeff Dorson, Opelousas
---
Posted on 6/6/2018 9:59:00 AM.
An Opelousas man is under arrest after allegedly setting a series of fires targeted at harassing his ex-girlfriend. The suspect, 35-year-old Austin Ceasar, was slapped with a series of arson-related charges after authorities found evidence that connected him to three fires dating back to March 9
th
.
More
Opelousas, Arson, Fire Marshal, Fire, St. Landry Parish
---
Posted on 2/28/2017 3:34:00 AM.
The Opelousas Mardi Gras parade will go on as planned today, even after a risk of cancellation, all thanks to businessman Bob Giles. The parade was in jeopardy as the police department faced extreme cuts, making it impossible for them to provide the security detail for the Krewe of Frank Parade. Giles, of Giles Automotive, stepped up to support the community.
More
Opelousas, Mardi Gras, Bob Giles
---
Posted on 7/20/2016 1:33:00 AM.
There are plans to rebuild the Civil War-era Governor's Mansion that was intentionally burned down a week ago today in Opelousas. Mayor Reginald Tatum is upset the original structure was destroyed, but he says the foundation of the old structure is still in good condition to rebuild. He says the building's owners are seeking emergency funds to pay for a new mansion through the national trust for historic preservation.
More
Old Governor's Mansion, Opelousas, Fire Marshal, arson, Reginald Tatum
---
Posted on 7/14/2016 3:12:00 PM.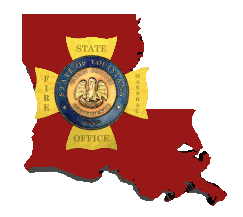 The State Fire Marshal's Office has ruled the fire at the Old Governor's Mansion and a historical museum in Opelousas as arson. Chief Deputy Brant Thompson says they're working both scenes separately. He says they are unsure if the arsons are connected but it's not being ruled out.
More
State Fire Marshal, Brent Thompson, Old Governor's Mansion, Opelousas, Civil War
---
Posted on 7/23/2015 12:02:00 PM.
Three jockeys at Evangeline Downs Race Track in Opelousas have been arrested for taking part in a race fixing scheme. State Police arrested 46-year-old Joseph Patin Jr. and his brother, 51-year-old Billy Patin, as well as, 24-year-old LeSean Conyers.
More
Evangeline Downs Race Track, Opelousas, Joseph Patin, Billy Patin, LeSean Conyers, Brooks David, LSP
---
Posted on 3/3/2015 11:02:00 AM.
Michelle Southern reporting.
The State Fire Marshal's Office says they are working an investigation into a fire which claimed the life of a 73-year-old woman in Opelousas. Fire Marshal Butch Browning says firefighters responded to a wood frame dwelling around 4am which they found fully engulfed in flames.
opelousas, state fire marshal office, butch browning, elderly woman
---
Posted on 1/21/2015 10:33:00 AM.
The St. Landry Parish Sheriff's Office has arrested an Opelousas woman for allegedly burning her child with cigarettes. 26-year-old Jessica Deville is facing a charge of cruelty to a juvenile.
More
St. Landry Parish, Opelousas, Clay Higgins, Jessica Deville
---
Posted on 12/22/2014 5:48:00 PM.
Michelle Southern reporting.
The St. Landry Parish Sheriff's office says two men are under arrest accused of selling weed out of their sno-ball stand. Sgt. Clay Higgins says they had been getting complaints from the community about the T&E Soul Food and Sno-Ball stand in Opelousas. He says the narcotics enforcement team gathered enough evidence to obtain a search warrant.
sno-ball stand, jermaine doucet, opelousas, bryant fields
---
Posted on 12/18/2014 3:38:00 AM.
Michelle Southern reporting.
A public demonstration is being held this evening in downtown Opelousas to protest grand jury decisions in Missouri and New York where charges were not pressed in officer involved deaths. It's being organized by newly-elected alderman Tyrone Glover who says the St. Landry Parish Sheriff's Office, Opelousas Police, the DA's office and the city marshal are all participating.
opelousas, tyrone glover,
---
Next Entry