Posted on 1/10/2018 11:12:00 AM.
A pit bull fatally wounded a woman at a Brownsville area pet boarding house last night. Ouachita Parish Sheriffs spokesperson Glen Springfield says deputies arrived at the Happy Hounds Hotel and found the victim had been severely injured…
Ouachita Parish, pit bull, Glen Springfield
---
Posted on 10/3/2017 1:23:00 PM.
State Police are investigating an officer involved shooting in West Monroe yesterday afternoon. Trooper Michael Reichardt says a Ouachita Parish Sheriff's deputy made a vehicle stop on Guyton Road.
More
LSP, Michael Reichardt, Ouachita Parish
---
Posted on 9/2/2015 12:19:00 PM.
The state Department of Health and Hospitals announce the discovery of the brain eating amoeba in a water system in Ouachita Parish. State Officer Dr. Jimmy Guidry says the amoeba was found in the North Monroe Water System, which serves the town of Sterlington.
brain eating amoeba, Naegleria fowleri, Louisiana, water systems, Ouachita Parish, Sterlington, Jimmy Guidry
---
Posted on 4/23/2015 10:35:00 AM.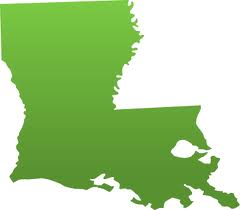 Many areas in northeast Louisiana are in recovery mode today after horrible storms moved through the region Wednesday. Authorities say homes and businesses were damaged by heavy winds and at least three people were injured.
strong storms, northeast louisiana, ouachita parish, richland parish, morehouse parish, Ouachita Parish Homeland Security and Emergency Preparedness, Neal Brown
---
Posted on 2/26/2015 11:46:00 AM.
Michelle Southern reporting.
As students in Northeast Louisiana miss their 4th winter weather day in a row, officials say all these days off could mean longer days for students. The state requires 63,720 instructional minutes per student per academic year, and Ouachita Parish Superintendent Bob Webber says they've already exceed extra time that is incorporated for inclement weather.
northeast louisiana, schools, superintendent bob webber, ouachita parish
---
Posted on 11/21/2014 12:01:00 PM.
The teenager who was driving the vehicle that crashed in Ouachita Parish and killed 5 of the 8 family members on board was issued a citation for careless operation. The family was on their way from Texas to Disney World for a vacation.
More
fatal crash, Ouachita Parish, Louisiana State Police, Michael Reichardt, traffic citation
---
Posted on 11/20/2014 10:56:00 AM.
State Police say five family members, who were heading to Walt Disney World in Florida, were killed in a single vehicle accident on I-20 in Ouachita Parish last night. Three of the victims were juveniles.
fatal crash, Ouachita Parish, Louisiana State Police, Michael Reichardt
---
Posted on 11/18/2014 10:16:00 AM.
Ouachita Parish will not be declared a federal disaster area after tornadoes ripped through the area last month. Without the declaration, public agencies in the parish will not receive federal reimbursement for costs associated with storm damage expenses.
More
Ouachita Parish, Neal Brown, storm damage, FEMA
---
Posted on 10/16/2014 12:37:00 PM.
Many homes and businesses in Monroe and West Monroe remain powerless as a result of a tornado that moved through the area Monday. Entergy spokesman Roderick Worthy says at the height of the storm, about 38,000 customers were without power in the Ouachita Parish area.
More
Ouachita Parish, Entergy, Roderick Worthy, storm damage
---
Posted on 6/13/2014 11:01:00 AM.
Fifth
district congressman Vance McAllister said today he's leaning more towards running for re-election this fall than not. In an interview with Jim Engster on WRKF, McAllister says it's more likely he will qualify for the November election.
"Before all the calls started coming this week, it was probably 50-50, I would have say that's it's probably tilting more towards 55-45 now."
Vance McAllister, David Vitter, Ouachita Parish, Congressman, kissing scandal
---
Next Entry