Posted on 3/22/2017 4:43:00 AM.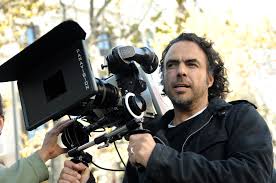 Louisiana's film tax credit program could be on its last reel, as Alexandria Senator Jay Luneau plans to file legislation to eliminate the incentives. Luneau says in tough budget times, lawmakers need to assess the return on investment of state funded programs.
He says a recent study by LSU economist Loren Scott shows the return isn't there when it comes to film tax credits.
More
Jay Luneau, Patrick Mulhearn, film industry, film tax credits
---
Posted on 11/15/2016 10:08:00 AM.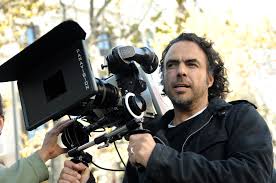 There's a light at the end of the tunnel for Hollywood South, according to Celtic Studios Executive Director Patrick Mulhearn. He says we're halfway through the 36 month $180 million cap legislators placed on the film tax credit program and he's hopeful lawmakers will approve changes next year that will be more beneficial for Louisiana's film industry.
More
Patrick Mulhearn, Celtic Studios, film tax credits
---
Posted on 10/17/2016 4:35:00 AM.

Lights, camera, action! Those words haven't been spoken at Celtic Studios in Baton Rouge in over a year, but that could change soon, as Louisiana's film industry is starting to show signs of life. Executive Director Patrick Mulhearn says calls are starting to come in from companies who want to film in Louisiana. He says it's encouraging to see a light at the end of the tunnel.
More
Patrick Mulhearn, Celtic Studios, film industry
---
Posted on 8/17/2016 11:16:00 AM.
As the flood water rose, many people were fleeing to shelter. Celtic Media Studios in Baton Rouge opened their doors to thousands of people who were forced out of their homes after the devastating storm. Director of Studio Operations Patrick Mulhearn says the lull in the film industry actually turned out to be a blessing.
More
Celtic Media Centre, Patrick Mulhearn, Baton Rouge, The Great Flood 2016, flood, shelter
---
Posted on 6/24/2016 1:40:00 AM.
The Louisiana filmed movie, Free State of Jones, starring Matthew McConaughey comes out in theaters today. Executive Director of Celtic Studios Patrick Mulhearn says the movie revolves around a Mississippi farmer who tries to secede from the Confederacy. He says the movie is set during the Civil War and was filmed in 10 different Louisiana parishes.
More
movies, Hollywood South, Celtic Studios, Free State of Jones, Bad Moms, When the Bough Breaks, Magnificent 7, Deepwater Horizon, Patrick Mulhearn
---
Posted on 3/28/2016 12:37:00 PM.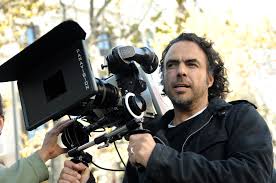 Michelle Southern reporting.
Hollywood South has taken a major hit over the past year since the legislature passed a measure that puts a cap on Louisiana's film tax incentives. That's according to Celtic Media Centre Executive Director Patrick Mulhearn. He says what's scaring films away is the manner in which lawmakers capped the movie credits, which he compares to retail mail in rebate coupons.
film industry, louisiana, patrick mulhearn, celtic studios, hollywood south, film tax credits
---
Posted on 6/12/2015 1:11:00 PM.

Louisiana Association of Business and Industry President Stephen Waguespack says lawmakers approved 2.5 billion dollars in tax increases on businesses over the the next five years on the final day of the legislative session. One of the bills reduces the inventory tax credit businesses receive and Waguespack says shoppers will notice.
Louisiana legislature, film industry, Stephen Waguespack, Patrick Mulhearn, tax credits
---
Posted on 4/28/2015 1:22:00 AM.

Michelle Southern reporting.
Louisiana's film tax credits will be talked about by lawmakers today as legislation that would essentially phase out the motion picture benefits is set to be taken up in the House Ways and Means committee. House Bill 276 is by Alexandria Representative Lance Harris. He says the movie subsidy has gotten way out of control.
film tax credit, film industry, patrick mulhearn, lance harris
---
Posted on 4/21/2015 4:14:00 AM.
According to an LSU Public Policy Polling survey done for the state's film industry, 80% of Louisianians agree it's good for the economy to have movies made here. The survey also found that about half of the public isn't aware that Louisiana is No. 1 in the nation for movie production.
patrick mulhearn, movies, film tax credits, public policy polling
---
Posted on 3/27/2015 12:49:00 PM.
Michelle Southern reporting.
The 2015 LSU Alumni Association Hall of Distinction took place Friday night and among this year's inductees are track Olympian Lolo Jones and SEC Associate Commissioner of Communications Herb Vincent.
lsu alumni hall of distinction, lolo jones, patrick mulhearn, herb vincent, david suarez, john tinsley oden
---
Next Entry