Posted on 5/17/2017 8:48:00 PM.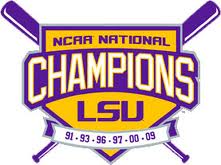 5th ranked LSU Tigers and 9th ranked Mississippi State meet for the final regular season series of the year and they'll battle for the SEC West title. The Tigers are 18-9 in the SEC, while the Bulldogs are 17-10 in league play.
LSU arrives in Starkville playing its best baseball of the season, winning 8 of its last 9 SEC games.
LSU, Mississippi State, Paul Mainieri, Greg Deichmann
---
Posted on 6/16/2016 5:08:00 PM.
After a brief flirtation with Texas, LSU Baseball Coach Paul Mainieri is staying in Baton Rouge. In a statement, Mainieri says LSU is home to his family and it's his intention to keep it that way for a long time. Tiger Rag Associate Editor James Moran is not surprised with Mainieri's decision.

"I think it would have taken an over the moon offer to get Paul Mainieri to leave LSU," Moran said.
LSU Baseball, LSU, Paul Mainieri, Augie Garrido, Texas Longhorns
---
Posted on 6/2/2016 4:23:00 PM.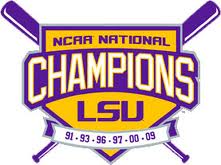 LSU Baseball Head Coach Paul Maineri has decided to start junior left-hander Jared Poche for the Tiger's opening NCAA regional game against Utah Valley on Friday at 2 p.m. in Alex Box Stadium.
More
Jared Poche, Paul Mainieri, LSU Baseball, NCAA regional, postseason, Utah Valley
---
Posted on 5/23/2016 5:29:00 PM.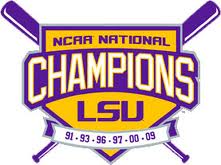 LSU freshman left-hander Jake Latz will start on the mound Tuesday night for the Tigers when they take on Tennessee in the SEC Tournament. Latz has only appeared three games this season as he recovered from elbow surgery. But Coach Paul Mainieri says Latz pitched well on Saturday and hopes his arm troubles are behind him.
More
Paul Mainieri, LSU baseball, Jake Latz, Alex Lange, NCAA tournament
---
Posted on 4/18/2016 5:23:00 PM.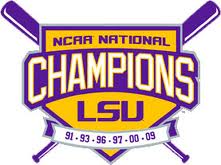 After a slow start in conference play, LSU finds itself just one game back of Texas A&M for first place in the SEC West. The Bayou Bengals are 9-6 in the SEC and Coach Paul Manieri likes where his team is at.
More
Paul Mainieri, LSU Baseball, Tigers
---
Posted on 4/4/2016 5:21:00 PM.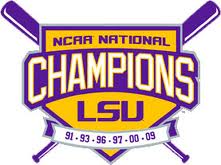 After scoring 18 runs in its last two games, LSU Coach Paul Mainieri hopes his team has broken out of its offensive slump. Prior to Saturday's doubleheader, the Tigers scored six runs in their last four games. Mainieri believes the team started gaining confidence in the 9th inning of Saturday's 8-5 loss to Auburn.
More
LSU, Bseball, Alex Lange, Jordan Romero, Paul Mainieri
---
Posted on 2/19/2016 2:08:00 AM.

It's opening day for college baseball as 7th ranked LSU hosts the Cincinnati Bearkats tonight at Alex Box Stadium. Last year, the Tigers reached the College World Series, but the team that will take the field tonight will look different. LSU has eight new starters and Coach Paul Mainieri is expecting some opening night nerves.
LSU baseball, Paul Mainieri, Greg Deichmann
---
Posted on 12/21/2015 5:35:00 PM.

Three Louisiana college baseball teams are ranked in the first preseason poll. Collegiate Baseball has UL Lafayette ranked sixth, LSU is ranked seventh and Tulane is ranked 19th. Tigers Coach Paul Mainieri says it's nice to see his team ranked in the top ten.
LSU, Tulane, UL Lafayette, Collegiate Baseball, Paul Mainieri, Antonie Duplantis, Trey Dawson, Alex Lange, Jared Poche
---
Posted on 6/18/2015 10:05:00 PM.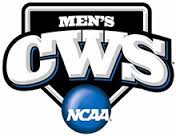 LSU went into its College World Series rematch with TCU ready to prove they were a better team then what they showed in a loss to the Horned Frogs on Sunday. While, LSU made some tremendous plays in the field, too many relievers were not on their game and the bats were quiet for most of the game in an 8-4 loss.
LSU, Paul Mainieri, Jake Fraley, Austin Bain, Zac Person, Kade Scivicqu
---
Posted on 6/10/2015 12:23:00 PM.
LSU leaves Thursday morning for Omaha as they'll make their 17th trip to the College World Series. The Fighting Tigers will play TCU on Sunday at 2 PM.
The other two teams on the Tigers side of the bracket are Cal State Fullerton and Vanderbilt. They also play on Sunday.
LSU baseball, College World Series, Paul Mainieri, Zac Person
---
Next Entry