Posted on 6/14/2018 2:25:00 PM.
Former Jindal Administration staffers are calling on the House to pass the half-cent sales tax renewal that would fully fund state government, and avoid cuts to programs like TOPS. Former Commissioner of Administration Paul Rainwater says failing to pass the revenue bill would harm the most vulnerable people in the state.
"We can't afford more cuts to higher education, healthcare, waiver programs, nursing homes, food stamps, we can't afford it."
More
Paul Rainwater, John Bel Edwards, Bobby Jindal, Commissioner of Administration
---
Posted on 3/2/2017 3:09:00 AM.
Sources say Louisiana native Paul Rainwater is one of two candidates to become the next director of the Federal Disaster Management Agency. Rainwater has an extensive background when it comes to disaster recovery from his time as a city administrator in Lake Charles to when he was former Governor Bobby Jindal's Chief of Staff. U.S Senator John Kennedy says Rainwater would be a great choice.
More
Paul Rainwater, FEMA, John Kennedy
---
Posted on 3/16/2016 6:13:00 PM.
Schools in the LHSAA are not satisfied with the current state of affairs in Louisiana, so Paul Rainwater and others are proposing a new option, the Louisiana High School Sports Cooperative. Rainwater says it will take 60 schools' commitments to form a new organization, which would be open to both public and private schools.
Paul Rainwater, Louisiana High School Sports Cooperative
---
Posted on 2/5/2016 10:55:00 AM.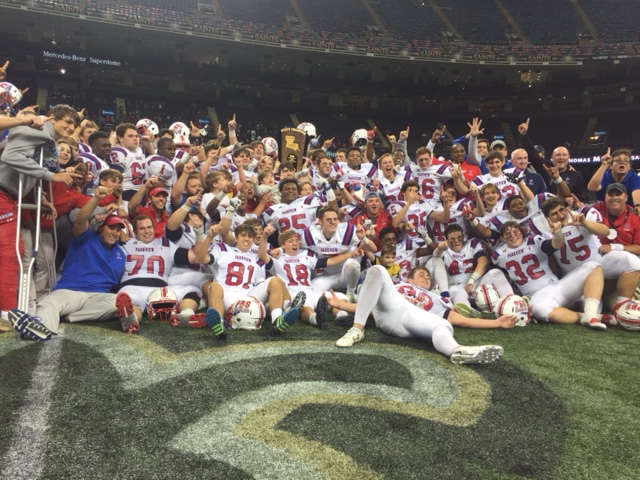 Discussions have started about forming another high school athletic association. It's in response to a vote by member principals of the LHSAA who decided to expand the championship split to basketball, baseball and softball.Paul Rainwater organized a meeting with several high school principals and AD's to discuss what it would take to form a new organization.
More
LHSAA, Paul Rainwater, high school, National Federation of State High School Associations
---
Posted on 2/19/2014 10:30:00 AM.
Governor Bobby Jindal's Chief of Staff, Paul Rainwater, has decided to step down. His last day will be March 3rd which is one week before the legislative session begins. Political analyst, Bernie Pinsonat says it's odd for the governor's top aid to resign with a lengthy legislative session approaching.
Paul Rainwater, Bobby Jindal, Kyle Plotkin, Bernie Pinsonat
---