Posted on 1/18/2016 10:15:00 AM.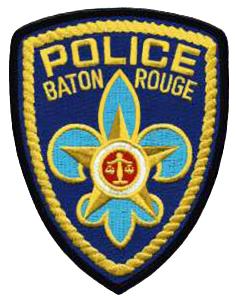 Baton Rouge Police have arrested a teenager after he accidentally fired a round from a shotgun killing his friend. Cpl. Don Coppola says 17-year-old Ahmad Antoine is charged with negligent homicide in the death of 17-year-old Devin Anderson.
Baton Rouge, Police Department, accidental shooting, Ahmad Antoine, Devin Anderson, Don Coppola
---
Posted on 10/20/2015 12:00:00 PM.
The Hammond Police Department says the Baton Rouge couple found dead at a truck stop near I-12 had been strangled and kidnapped from their home. The two have been identified as Denis and Suzanne Duplantier.
Baton Rouge, Hammond, Police Department, murder, L Jean McKneely
---
Posted on 9/4/2015 11:01:00 AM.
A waitress at a Baton Rouge restaurant showed her gratitude to the Baton Rouge Police Department by buying three officers lunch. Lt. Johnny Dunham says Officers Brandon Blust, Dustin Conde, and Fred Thornton were surprised when they went to pay the bill.
Baton Rouge, Police Department, Crystal Gordon, Johnny Dunham, act of kindness
---