Posted on 10/8/2018 11:12:00 AM.
State Police has released new details in the officer-involved shooting that killed 23-year-old Coltin LeBlanc of Loranger in downtown Hammond in the early morning hours of September 27th. State Police Lt. Nick Manale explains why the traffic stop occurred in the first place.
More
Hammond, Officer involved shooting, police shooting, LSP, Louisiana State Police, Nick Manale, Coltin LeBlanc, 2018
---
Posted on 9/18/2018 11:38:00 AM.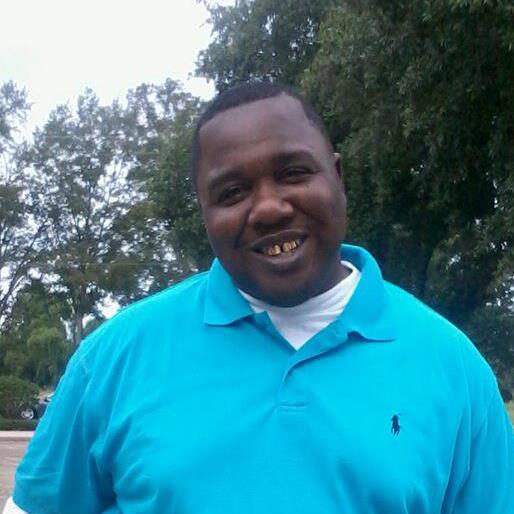 The civil case involving the Alton Sterling shooting has uncovered a communication sent one year before Sterling's shooting death by Officer Blane Salamoni where one his superiors questioned the former Baton Rouge cop's sanity. Sterling Family Attorney Chris Stewart says the revelation validates the family's claim that Salamoni should have never been given a badge.
More
Alton Sterling, Police Shooting, Baton Rouge, Blane Salamoni, Email, Chris Stewart, Michael Adams
---
Posted on 3/27/2018 12:13:00 PM.
Louisiana Attorney General Jeff Landry has ruled criminal charges are not warranted against two white Baton Rouge police officers who fatally shot a black man during an altercation in front of a convenience store in July of 2016. Landry's office reviewed the evidence of the Alton Sterling shooting for nearly a year.
More
Alton Sterling, Police Shooting, Baton Rouge, Jeff Landry, Blane Salamoni
---
Posted on 3/27/2018 12:02:00 PM.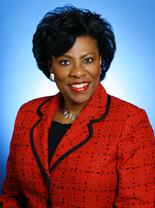 Attorney General Jeff Landry's decision not to charge the two officers who shot Alton Sterling is not the end of the case. The Baton Rouge Police Department will review the incident, and is expected to make a decision on the employment status of Officers Salamoni and Lake by the end of the week. Chief Murphy Paul says the public will have access to much of the same material as investigators.
More
Alton Sterling, Police Shooting, Baton Rouge, Sharon Weston Broome, Murphy Paul, BRPD, evidence
---
Posted on 12/21/2016 1:01:00 PM.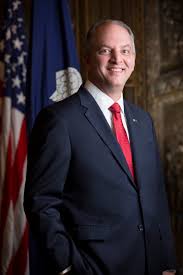 Governor John Bel Edwards calls 2016 a challenging year, but also very rewarding and positive as well. Edwards says he entered office and immediately addressed an unprecedented budget deficit by making cuts and raising revenues through tax increases.
"I would much rather be the governor presiding over a state with a surplus and come in and announce tax cuts," Edwards said. "That's not the situation I found myself in."
John Bel Edwards, year in review. 2016, police shooting, budget
---
Posted on 7/20/2016 1:03:00 PM.
The Governor's office hosts a blood drive today in honor of the three law enforcement officers who lost their lives in the ambush in Baton Rouge on Sunday.

Deputy Chief of Staff in the Governor's Office of Programs and Planning Johnny Anderson says they wanted to show support and come together during this difficult time in our state. He says they wanted to provide a gift to the community.
Governor John Bel Edwards, Governor's Office, Blood drive, LifeShare, police shooting, ambush
---
Posted on 7/18/2016 5:04:00 AM.
Louisiana is on edge after three law enforcement officers were fatally shot and three others wounded in a shooting that occurred Sunday morning in Baton Rouge.
State Police Col. Mike Edmonson says at 8:40 in the morning, a Baton Rouge police officer saw an individual wearing all black and holding a rifle on Airline Highway and two minutes later there were reports of shots fired.
Mike Edmonson, police shooting, Baton Rouge, John Bel Edwards, Airline Highway
---
Posted on 7/15/2016 12:46:00 PM.
There was another police shooting today. Jefferson Parish Sheriff Newell Normand says his deputies were involved in a high speed chase early this morning after spotting a vehicle linked to a number of car burglaries. He says one of his deputies fired shots at 40-year-old Melissa Belanger, who was using her vehicle as a weapon.
More
New Orleans, Jefferson Parish Sheriff's Office, Newell Normand, Melissa Belanger, high speed chase, police shooting
---
Posted on 7/8/2016 10:55:00 AM.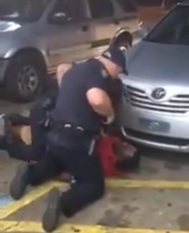 With multiple videos surfacing, many people are wondering was the fatal police shooting of Alton Sterling justified. LSU Criminal Law Professor Ken Levy says no it wasn't. He says based on the two videos released by bystanders, things aren't looking good for the two Baton Rouge police officers.
More
LSU Law, Ken Levy, Alton Sterling, police shooting
---
Posted on 7/8/2016 2:56:00 AM.
Statistics published by Huffington Post show that since 2005, 13 officers have been convicted of murder or manslaughter in on-duty fatal shootings, even though there have been hundreds of police shootings during that time. Legal Analyst Tim Meche says it's too early to tell if there will be a conviction in the Alton Sterling case but the cell phone videos of the shooting are not good for the officers.
More
Time Meche, Alton Sterling, US Department of Justice, police shooting
---
Next Entry