Posted on 12/16/2018 4:28:00 AM.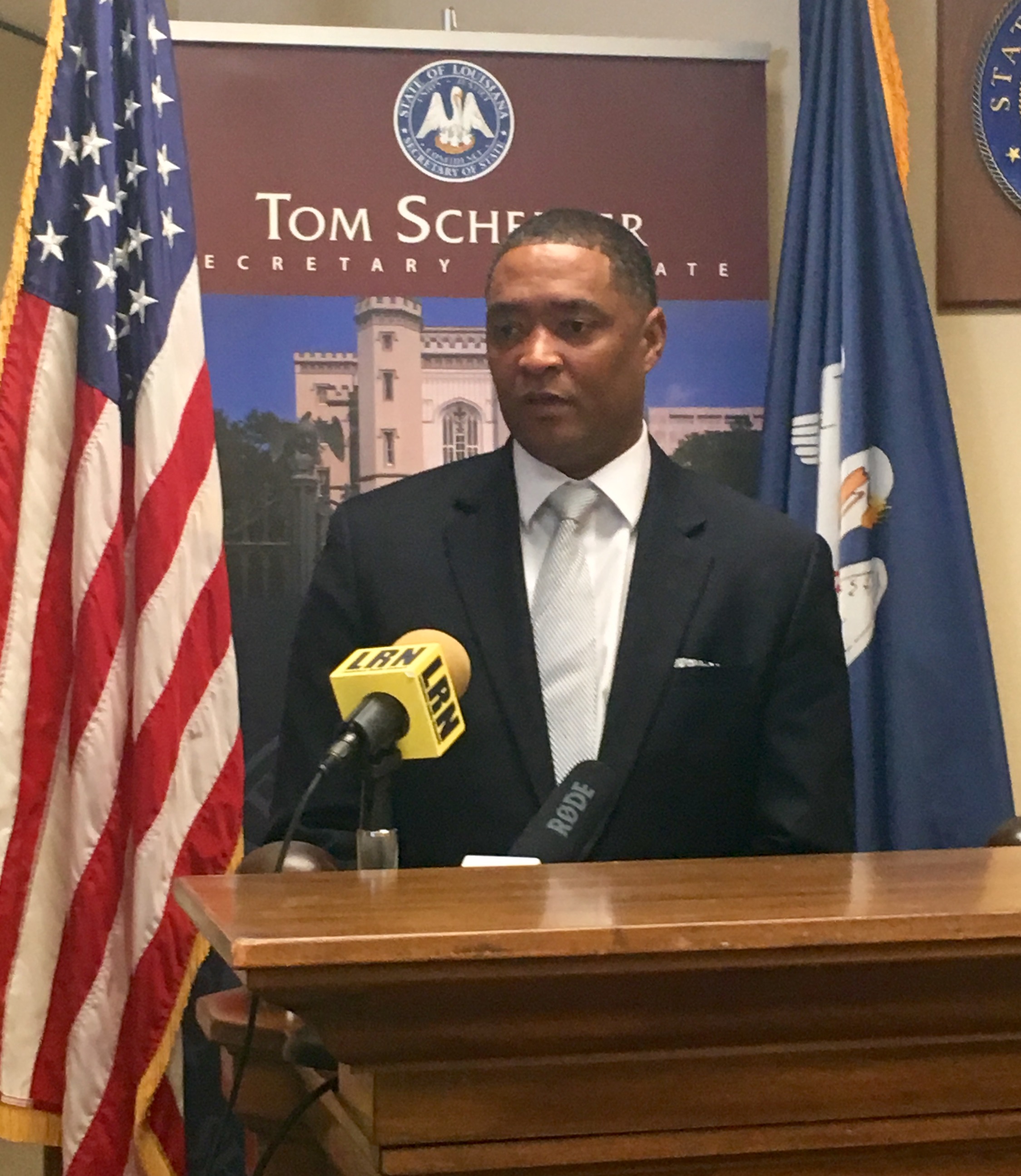 Congressman Cedric Richmond has introduced a half-a-trillion dollar bill that would build an estimated 2.1 million new, affordable homes in America, and subsidize the purchase of existing houses. HousingNOLA Executive Director Andreanecia Morris says passing this legislation would address the country's widening wealth gap.
More
Cedric Richmond, Congress, Louisiana, politics, housing, poverty, 2018
---
Posted on 12/12/2018 12:42:00 PM.
Congress is set to vote this month on a criminal justice reform bill that would give judges more leeway in sentencing non-violent offenders, and would increase funding for rehabilitation programs for prisoners. The bill is backed by President Trump, but opposed by Senator John Kennedy and other Republicans.
More
John Kennedy, Criminal Justice Reform, Louisiana, Congress, Donald Trump, politics, legislation, 2018
---
Posted on 12/10/2018 4:49:00 PM.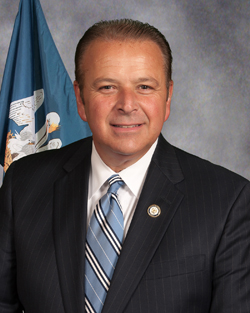 The current revenue forecast for state government will stay in place after Speaker Taylor Barras votes down an increase today in the Revenue Estimating Conference. The Senate and Governor were hoping to increase the forecast to approve tens of millions in new spending after economists upgraded the state's outlook. Barras says he'd rather wait until next year before approving additional spending.
More
REC, revenue estimating conference, Taylor Barras, politics, economy, budget, legislature, Louisiana, 2018
---
Posted on 12/6/2018 1:11:00 PM.
Monroe born and Alto based Congressman Ralph Abraham says he's a conservative Republican, and he's running for governor, and intends to win. He says he's been concerned about the direction the state since Democratic Governor John Bel Edwards took over in 2015, the same year he was elected to Congress.
More
Ralph Abraham, John Bel Edwards, governor's race, Louisiana, politics, 2018
---
Posted on 12/4/2018 12:43:00 PM.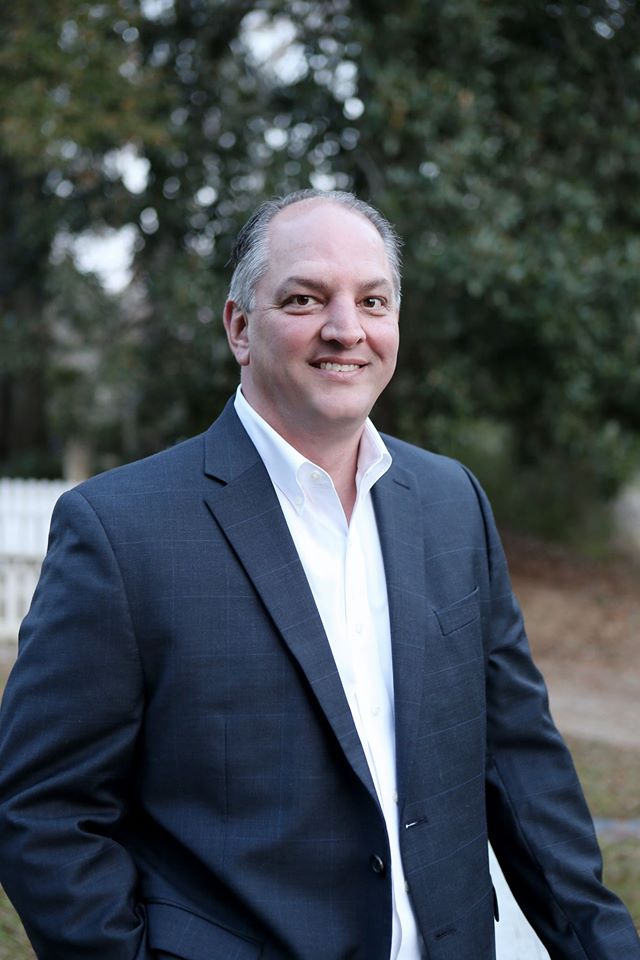 Governor John Bel Edwards hopes Senator John Kennedy's decision to stay out of the 2019 governor's race and remain in D.C. will give the Senator a new-found focus on his federal responsibilities, instead of using his time to verbally spar with state leaders. Edwards responded to the news as a guest on WWL's Newell Normand show.
"I wasn't surprised, I guess I wouldn't have been surprised ether way. He has a lot of work to do in the Senate if he would just focus his attention there and get it done."
More
John Bel Edwards, John Kennedy, Governors race 2019, Louisiana, 2018, Politics
---
Posted on 11/29/2018 2:14:00 PM.
A statewide poll of 500 Louisiana chronic voters finds that Republican US Senator John Kennedy leads Democratic incumbent Governor John Bel Edwards 49-to-45-percent in a head-to-head race for governor. Pollster Bernie Pinsonat says Kennedy has several advantages in his favor, including an increase in popularity
More
John Kennedy, John Bel Edwards, Louisiana Governor, politics, poll, Louisiana, 2018
---
Posted on 11/29/2018 11:53:00 AM.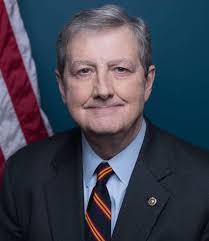 Senator John Kennedy is delaying his announcement on whether or not he'll run for governor until Monday, siting travel issues. The 2019 race is now less than a year away, and only one Republican, Eddie Rispone, has declared against Governor Edwards. ULM Poli Sci Professor Joshua Stockley says the Senator's repeated delays are beginning to look like non-interest.
More
John Kennedy, John Bel Edwards, Louisiana Governor, politics, Louisiana, 2018
---
Posted on 11/27/2018 4:47:00 PM.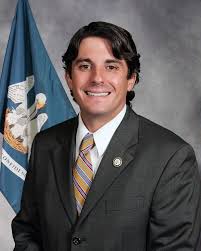 Governor Edwards' plans to provide an additional 43-million dollars in additional funding for several state agencies are on hold after House Appropriations Chairman Cameron Henry put a stop to the Revenue Estimating Conference's plans to improve the state's revenue forecast at a committee meeting. Henry disagrees with projections by economists that the state's revenue situation is improving.
More
Cameron Henry, Louisiana, 2018, politics, economy, spending, Jay Dardenne
---
Posted on 11/27/2018 12:29:00 PM.
Early voting numbers for the Secretary of State's election run-off set for December 8th is off to a rough start, with a huge drop off relative to the historic participation levels in the last mid-term. JMC Analytics Pollster John Couvillon says early voting numbers are down compared to the 2016 Senate run-off.
More
Secretary of State, Louisiana, 2018, Kyle Ardoin, Gwen Collins-Greenup, politics, JMC Analytics, John Couvillon
---
Posted on 11/26/2018 2:15:00 AM.
An LSU Manship School Assistant Professor says his research shows the loss of local media can make towns a lot more partisan. Joshua Darr says the study was a joint effort with researchers from Colorado State and Texas A&M, where they analyzed the rate of voters who turned in ballots supporting candidates from more than one party.
More
local media, national media, politics, split ticket, elections, Louisiana, LSU Manship School, Joshua Darr, 2018
---
Next Entry