Posted on 9/8/2016 4:14:00 PM.
President Barack Obama has announced the federal government will increase its cost-share for flood relief efforts in Louisiana from 75% to 90%. Commissioner of Administration Jay Dardenne says the state has to pay for a lot of the repairs up front, so decreasing the state and local share will help tremendously.
More
Jay Dardenne, President Obama, John Bel Edwards
---
Posted on 8/23/2016 4:33:00 AM.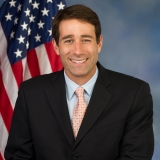 Congressman Garret Graves says once Congress returns next month, first order of business is to address the unmet needs of the property owners whose homes were flooded and didn't have flood insurance. He says in order for our community to recover there needs to be an assistance package to help those affected.
More
Garret Graves, The Great Flood 2016, Congress, President Obama
---
Posted on 7/14/2016 10:19:00 AM.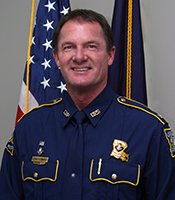 Governor John Bel Edwards and State Police Col. Mike Edmonson met with President Obama to discuss ways to build community trust and ensure justice for all Americans. Edmonson says one of the key things they discussed in the four hour meeting is the importance of listening to one another.
More
Col. Mike Edmonson, President Obama,
---
Posted on 6/23/2016 2:58:00 AM.
President Obama signed a bill into law that puts regulations in place to make chemical plants safer. U.S. Senator David Vitter is a co-sponsor of the legislation and says this benefits Louisiana residents, because it creates a federal system to make sure chemicals are made safely based on the latest science.More
David Vitter, President Obama, chemical plants, regulations
---
Posted on 5/19/2016 12:00:00 PM.
Attorney General Jeff Landry believes President Obama's mandate to allow transgender individuals to use the restroom of their gender identity is unlawful. Landry says the President's threat of defunding schools that don't comply jeopardizes student safety and creates a public education crisis.
More
Attorney General, Jeff Landry, President Obama, transgender
---
Posted on 1/14/2016 11:43:00 AM.
President Barack Obama held a town hall style meeting today at McKinley High School in Baton Rouge. This visit is part of the President's annual tour of towns following his State of the Union Address.
President Obama, Baton Rouge, McKinley High
---
Posted on 1/8/2016 10:56:00 AM.
The White House announces that President Barack Obama will make his first trip to Baton Rouge as president next week. The president will visit the Capital City Thursday, January 14th, two days after his State of the Union address.
President Obama, Baton Rouge, Robert Hogan
---
Posted on 1/5/2016 11:04:00 AM.
President Barack Obama announces an executive order requiring background checks in order to purchase guns at flea markets, websites, and other informal settings. The hope is to expand the number of gun sales subject to background checks.
President Obama, executive order, gun control, Louisiana Shooting Association, Dan Zelenka
---
Posted on 9/2/2015 11:20:00 AM.
Minden Congressman John Fleming has sent a letter to President Obama urging him to hold a National Day of Prayer to stop the violence against police officers. Louisiana has already lost six law enforcement officers in the line of duty this year. Fleming says we can't allow this pattern of targeting officers to continue.
More
National Day of Prayer, law enforcement, President Obama, John Fleming
---
Posted on 8/21/2015 3:14:00 AM.
The eyes of the world will be on New Orleans over the next week as major television networks will air Hurricane Katrina specials in recognition of the 10 year anniversary. Fox News and ESPN will show features this weekend and ABC has a one hour show Sunday night. New Orleans Tourism Marketing Corporation Spokesperson Lea Sinclair says thousands of journalists will ascend on the city.
More
Hurricane Katrina, President Obama, George Bush, Bill Clinton
---
Next Entry