Posted on 1/10/2017 11:57:00 AM.
A survey from the National Federation of Independent Business finds small business optimism increased substantially in December. NFIB state director Dawn Starns says optimism has been skyrocketing since the November election and the positive outlook is felt here in Louisiana too.
More
NFIB, Dawn Starns, optimism, Presidential election
---
Posted on 11/9/2016 2:16:00 PM.
Donald Trump's victory in the presidential race came as a surprise to many voters, as Hillary Clinton had a strong lead in the polls prior to Election Day. Political analyst Ron Faucheux of New Orleans says many of the polls were off by at least three points, and he thinks it's because some states were over polled.
More
Ron Faucheux, presidential election, Hillary Clinton, Donald Trump
---
Posted on 11/8/2016 2:15:00 PM.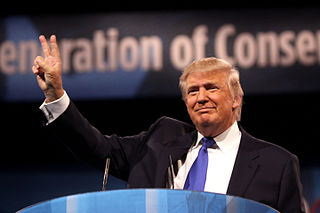 Michelle Southern reporting.
It's widely expected that Republican Donald Trump will pick up Louisiana's 8 electoral votes in the presidential race, as it's rare for The Bayou State to be blue. John Couvillion with JMC Analytics says Trump will likely carry Louisiana by a substantial 10-15% margin. He says the last time the state elected a Democrat for president was in 1996.
donald trump, presidential election, john couvillion, jmc analytics
---
Posted on 10/21/2016 3:37:00 AM.
Spending on Halloween costumes, decorations and candy will reach a record high 8.4 billion dollars this year. That's according to the National Retail Federation. Spokesperson Ana Serafin Smith says more than 171 million Americans are planning to partake in Halloween festivities this year.
More
Halloween, Ana Serafin Smith, presidential election, National Retail Federation
---
Posted on 10/18/2016 4:48:00 AM.

A poll of 800 likely Louisiana voters shows the presidential race in the state is tightening up. The survey conducted by JMC Analytics finds Republican candidate Donald Trump at 45-percent, but Democrat Hillary Clinton has creeped up to 38-percent. In July, Trump had a 15-percentage point lead. Pollster John Couvillon says white female Democrats are helping to narrow the gap.
More
JMC Analytics, John Couvillon, Hillary Clinton, Donald Trump, presidential election
---
Posted on 9/26/2016 9:37:00 AM.
Presidential candidates, Democrat Hillary Clinton and Republican Donald Trump, will duke it out tonight in their first debate. The debate will air from 8 to 9:30 p.m. Central Time. ULM Political Science Professor Dr. Joshua Stockley expects viewers will see the combination of information and candidate sparring.
More
presidential election, Joshua Stockley, Hillary Clinton, Donald Trump, Election 2016
---
Posted on 9/22/2016 3:01:00 AM.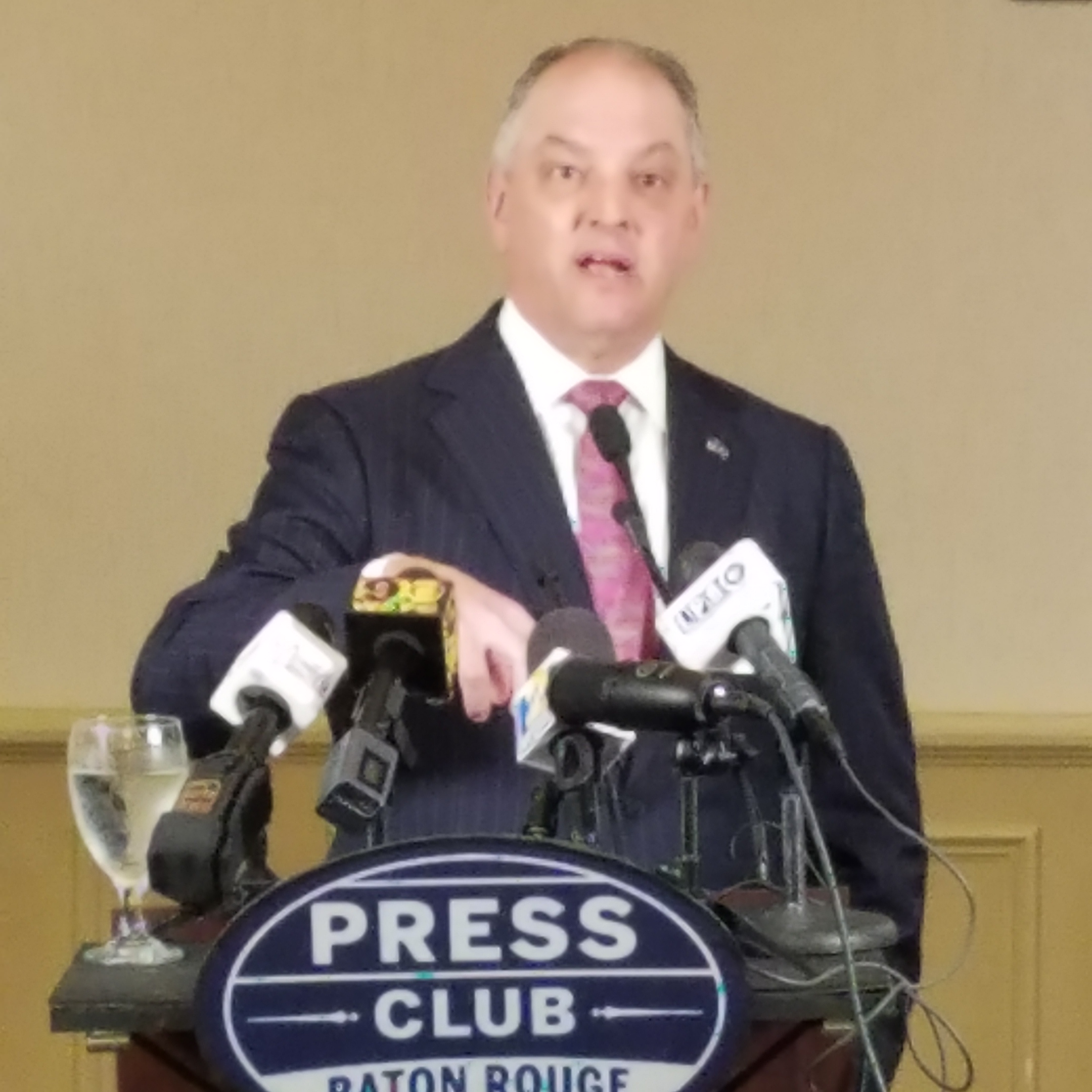 A new poll released by Southern Media and Opinion Research finds Governor John Bel Edwards' approval rating is at 63%. That's a 13% increase from May. Pollster Bernie Pinsonat says there is a saying by a lot elected officials, you never let a crisis go by without taking advantage of it. He says that what Edwards did by being very visible during the tragic shootings and the flooding.
More
Southern Media and Opinion Research, presidential election, governor, John Bel Edwards, Bernie Pinsonat, Hillary Clinton, Donald Trump
---
Posted on 8/8/2016 3:16:00 AM.
Presidential candidate Hillary Clinton is leading in the national polls over Donald Trump, so could that affect the U.S. Senate race in Louisiana? University of Louisiana at Lafayette Political Science Professor Pearson Cross doesn't think it will have much impact, because there are many highly qualified GOP candidates on the ballot.
More
presidential election, Pearson Cross, Hillary Clinton, Donald Trump, US Senate race
---
Posted on 7/28/2016 11:09:00 AM.
Presidential Candidate Hillary Clinton will accept her party's nomination at the Democratic National Convention tonight in Philadelphia. LSU Political Science Professor Bob Mann says the tone Clinton sets in her speech will be important, because not many people trust her.
More
Hillary Clinton, LSU, Bob Mann, Democratic National Convention, presidential election, Donald Trump
---
Posted on 6/2/2016 12:23:00 PM.
A Southern Media and Opinion Research poll finds in the Presidential race, Republican Donald Trump is ahead with not many voters undecided. Pollster Bernie Pinsonat says in a poll of 500 likely voters, Trump draws in 53% of the vote compared to Democrat Hillary Clinton's 39%.
More
Southern Media and Opinion Research, presidential election, Donald Trump, Hillary Clinton, Bernie Pinsonat
---
Next Entry