Posted on 9/20/2018 11:34:00 AM.
The Public Service Commission is launching an investigation into the spending habits of rural energy co-ops. Commissioner Foster Campbell says he's discovered excessive compensation for executives and expenses for board members. Campbell singled out Claiborne Electric Co-op.
More
Electric Coop, Claiborne Electric Coop, DEMCO, Foster Campbell, Public Service Commission, Mark Brown
---
Posted on 8/1/2018 4:37:00 PM.
Entergy has made it official as the utility company tells the Louisiana Public Service Commission that it's removing the surcharges on customers' bills that have paid for the repair costs from Hurricanes Katrina and Rita.

Entergy spokesperson Lee Sabatini says customers in Customers in North and Southeast Louisiana will see their bills drop by a few dollars.
More
Hurricane Katrina, Entergy, Public Service Commission, Lee Sabatini
---
Posted on 3/14/2018 4:53:00 PM.
Public Service Commission staffer Hunter Coleman is being hailed as a hero, after he dove into cold water in Shreveport to pull a motorist out of vehicle that crashed into a pond on Monday night. Four people, including three children, were saved from the wreck, but the driver died at nearby hospital. Coleman says he doesn't remember much from his heroic effort.
More
Public Service Commission, Hunter Coleman, Shreveport
---
Posted on 1/17/2018 3:00:00 AM.
Public Service Commissioner Foster Campbell says taxpayers could save millions, if electric companies and cities convert to new energy efficient environmentally friendly streetlights. Campbell is proposing that the PSC conduct a comprehensive review of streetlight technology and how cities can save money by changing over. He says 40 percent of Shreveport's electric bill is for their 35,000 street lights
.
LED street lights, Public Service Commission, Foster Campbell
---
Posted on 1/4/2018 12:15:00 PM.
The federal tax reform bill slashed taxes for a wide swath of different businesses, and after some review the state believes that those tax savings could be passed on to utility customers. Public Service Commissioner Foster Campbell says the tax reductions will save some utility companies, such as Entergy and Cleco, hundreds of millions of dollars. Campbell says those savings shouldn't be stashed.
More
Foster Campbell, tax bill, utilities, John Bel Edwards, Public Service Commission
---
Posted on 7/27/2017 5:13:00 AM.
Entergy Louisiana customers will have upgraded meters installed at their homes by 2021. Entergy spokesperson Greg Guilbeau says customers will be notified when crews will change their meters, but they should not see a noticeable disruption in service.
More
Greg Guilbeau, Entergy, Public Service Commission
---
Posted on 1/22/2017 5:00:00 PM.
Deridder residents are making a push to get high speed internet in the rural Beauregard Parish town. Beatrice Teague started a petition because she and her neighbors are unable to get broadband connections in their homes. She says they have to use satellite internet, which is expensive and unreliable.
More
Beatrice Teague, Deridder, Public Service Commission
---
Posted on 12/21/2016 5:49:00 PM.
Many Entergy Louisiana customers will see a refund on their January bills. Entergy Louisiana spokesperson Mike Burns says this is good news for everyone, as it comes just in time for the cold weather when customers will be using energy to heat their homes.
More
Mike Burns, Entergy Louisiana, Public Service Commission
---
Posted on 10/17/2016 10:49:00 AM.
Chairman of the Public Service Commission and former Congressman Clyde Holloway of Forrest Hill has passed away at the age of 72. Former state representative and close friend of Holloway, Woody Jenkins, says Holloway was the type of man who took the initiative and didn't wait for someone else to tell him what needed to be done.
More
PSC, Public Service Commission, Clyde Holloway, Woody Jenkins
---
Posted on 3/28/2016 2:05:00 AM.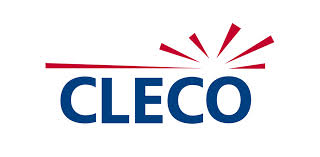 Michelle Southern reporting.
The Public Service Commission is expected to meet today for a special hearing on the sale of Pineville-based CLECO to Macquarie Infrastructure. The PSC rejected the proposal last month, and since then two sides have revised terms they say would further benefit the utility company's employees and customers.
public service commission, psc, cleco, macquarie infrastructure
---
Next Entry