Posted on 2/23/2018 3:14:00 AM.
Chalmette Representative Raymond Garafalo will reintroduce a bill in the regular session that would allow school educators to carry weapons on campus if they have proper training. Garafalo first suggested the idea in 2014, but it was shot down by House Criminal Justice committee. In the wake of recent threats and attacks, Garafalo says allowing guns in the classroom may prevent future mass school shootings
.
"The deterrence level of a criminal or a crazy person knowing that there is a possibility that they are going to run into armed resistance at a school is a lot more than we have now."
More
Ray Garofalo, gun control, school violence
---
Posted on 5/28/2014 12:47:00 PM.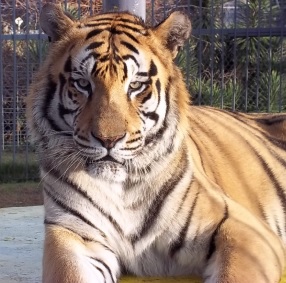 A bill that allows a truck stop owner in Iberville Parish to keep a live Tiger on the property of his store passed out of a House committee today. Tiger Truck stop owner Michael Sandlin says his 550-pound Siberian-Bengal tiger is well cared for and loved by the people who visit his truck stop off interstate 10.
Tony the Tiger, Truck stop, Michael Sandlin, Ray Garofalo,
---
Posted on 4/16/2014 12:25:00 PM.
Members
of the House Criminal Justice committee shot down a proposal to allow some teachers and administrators to carry a gun on school campuses. Shreveport Representative Barbara Norton said no way.
"They (teachers) are not going to have the training that law enforcement has," Norton said. "There is no way they are going to qualified, they are teachers."

guns in school, Ray Garofalo, Barbara Norton, Terry Landry
---