Posted on 8/10/2018 12:49:00 PM.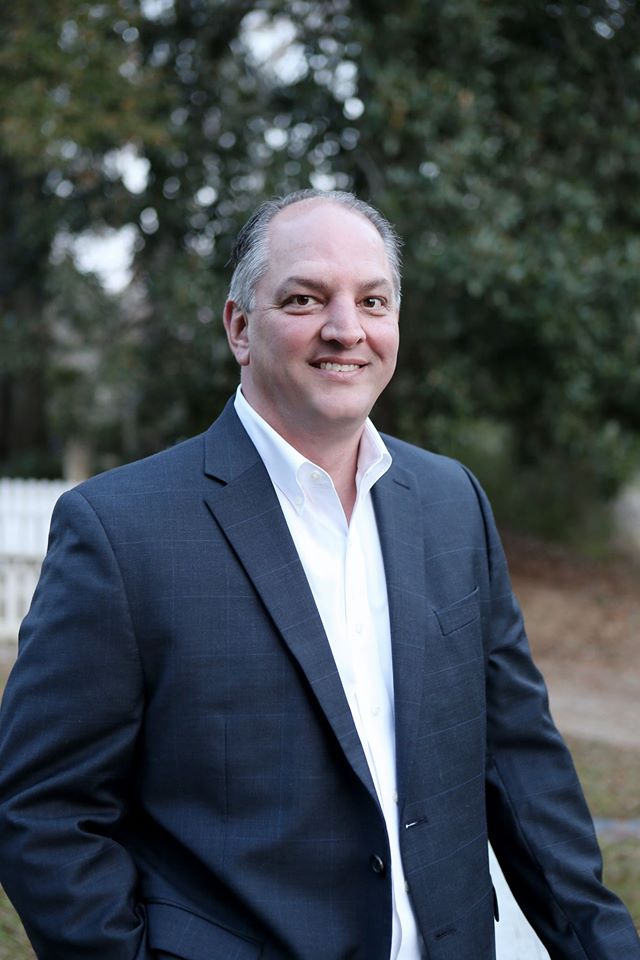 Governor Edwards is back in Louisiana after speaking with President Trump about criminal justice reform efforts. During an appearance on AM Baton Rouge on Talk 107-3, the governor defended what he called progress in reducing the state's inmate population. Edwards says the way the state used to lock up non-violent offenders wasn't working.
"We were spending seven hundred million dollars a year. We were not safer for it, we were locking up twice the national average in Louisiana and three times as many as Florida for nonviolent offenses but we have the same crime rate as Florida."
More
John Bel Edwards, Prison reform, Jeff Landry, John Kennedy, Ricky Babin
---
Posted on 8/6/2018 9:43:00 AM.
The President of the Louisiana District Attorneys Association, Ricky Babin, says the criminal justice reforms approved over a year ago, has led to the release of five men who have been since rearrested and charged with murder. But the head of the state's corrections department, Jimmy LeBlanc, says the reforms need time to get established.
Jimmy LeBlanc, criminal justice reforms, Ricky Babin
---
Posted on 8/3/2018 11:17:00 AM.
The Department of Corrections is celebrating the one year anniversary of the 2017 criminal justice reforms that saw Louisiana lose its title as the incarceration capital of the world. The department says the total prison population is at a 20 year low. But President of the Louisiana District Attorney's Association Ricky Babin has concerns about who's been let out.
More
Department of Corrections, Ricky Babin,
---
Posted on 8/4/2016 3:40:00 AM.
Attorney Lance Unglesby says Ascension Parish President Kenny Matassa did not bribe Gonzales city council candidate, Wayne Lawson, in an effort to get him out of the race. Unglesby says Matassa was actually offering Lawson a loan to get him out of financial trouble.
More
Kenny Matassa, Lance Unglesby, bribe, Ricky Babin, Gonzales, Ascension Parish, Wayne Lawson
---
Posted on 7/8/2014 6:03:00 PM.
A St. James Parish grand jury has handed down a first-degree murder indictment in the death of 12-year-old Talaija Dorsey. District Attorney Ricky Babin says the grand jury's indictment of 43-year-old John Celestine came down Tuesday morning.
John Celestine, Ricky Babin, Talaija Dorsey, murder
---