Posted on 9/26/2018 6:32:00 AM.
Republican State Representative Rob Shadoin of Ruston is calling it quits after seven years in the Louisiana House. Shadoin is leaving to join the Louisiana Department of Wildlife and Fisheries in a legal capacity. He says 10 legislative sessions since 2016 were too much for his private practice to bear
.
"It's hard to maintain a sole practice when you are gone 50% of the time," said Shadoin.
Rob Shadoin, stepping down, Ruston, Louisiana House
---
Posted on 2/28/2018 9:55:00 PM.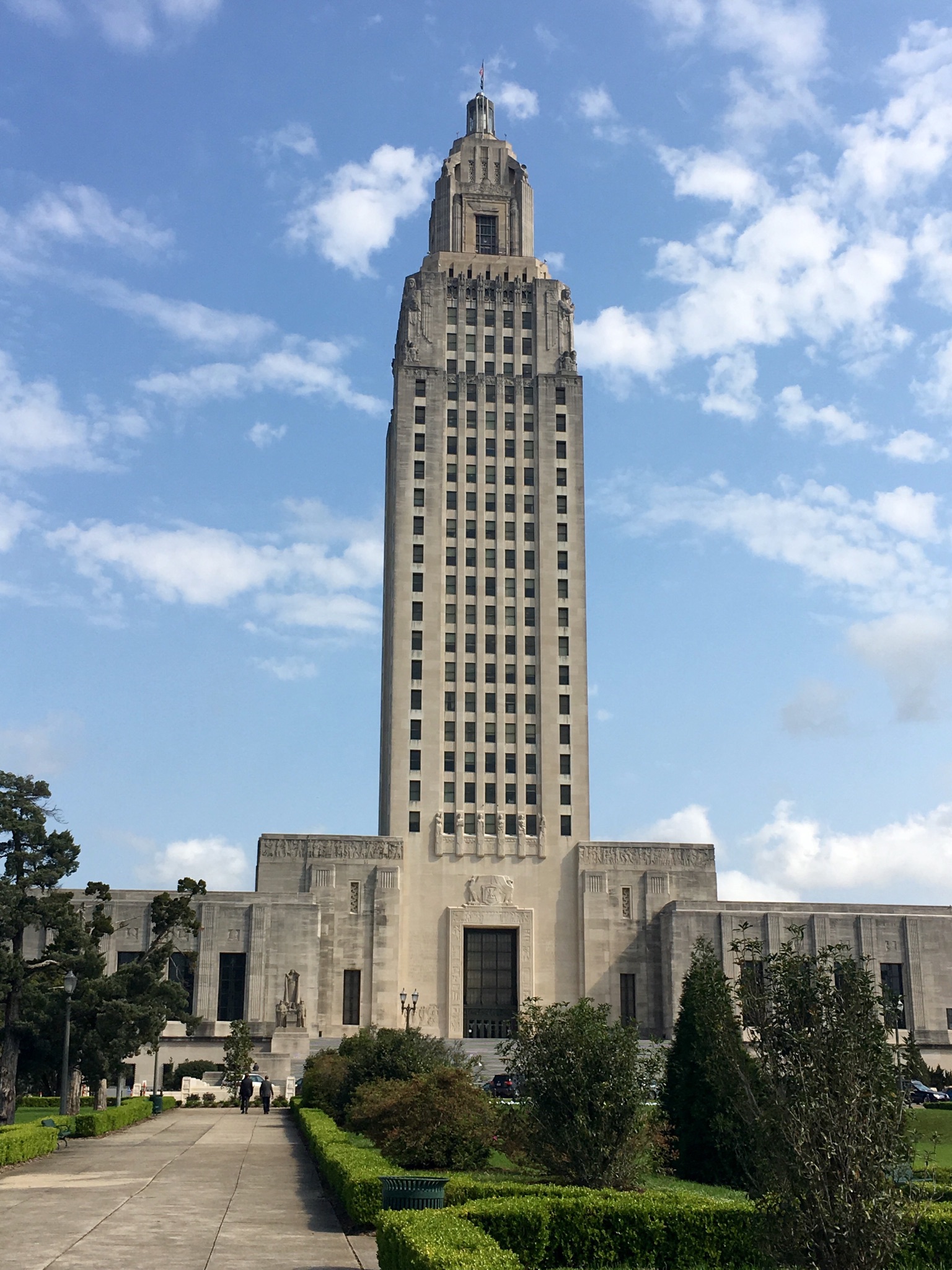 The special session called to address a looming one-billion budget shortfall is on the verge of getting nothing accomplished. The House overwhelming rejected a sales tax bill that would have generated an additional 300-million in revenues.
Ruston Representative Rob Shadoin expressed disappointment over not coming together on a solution towards the state's constant fiscal woes.
Special session, collapsing, Gary Carter, Rob Shadoin, Stephen Dwight
---
Posted on 5/17/2017 11:11:00 AM.
The Senate Labor Committee approves a proposal to increase the minimum wage to $8.50 over the next two years. The federal minimum wage is $7.25 an hour, and this measure would create a state minimum wage at $8.00 by 2018 and increase to $8.50 by 2019. State Director of the National Federation for Independent Business, Dawn Starns opposes the measure because she says it will create uncertainty for small businesses.
More
Troy Carter, Mike Walsworth, Rob Shadoin, minimum wage
---
Posted on 4/11/2017 4:38:00 AM.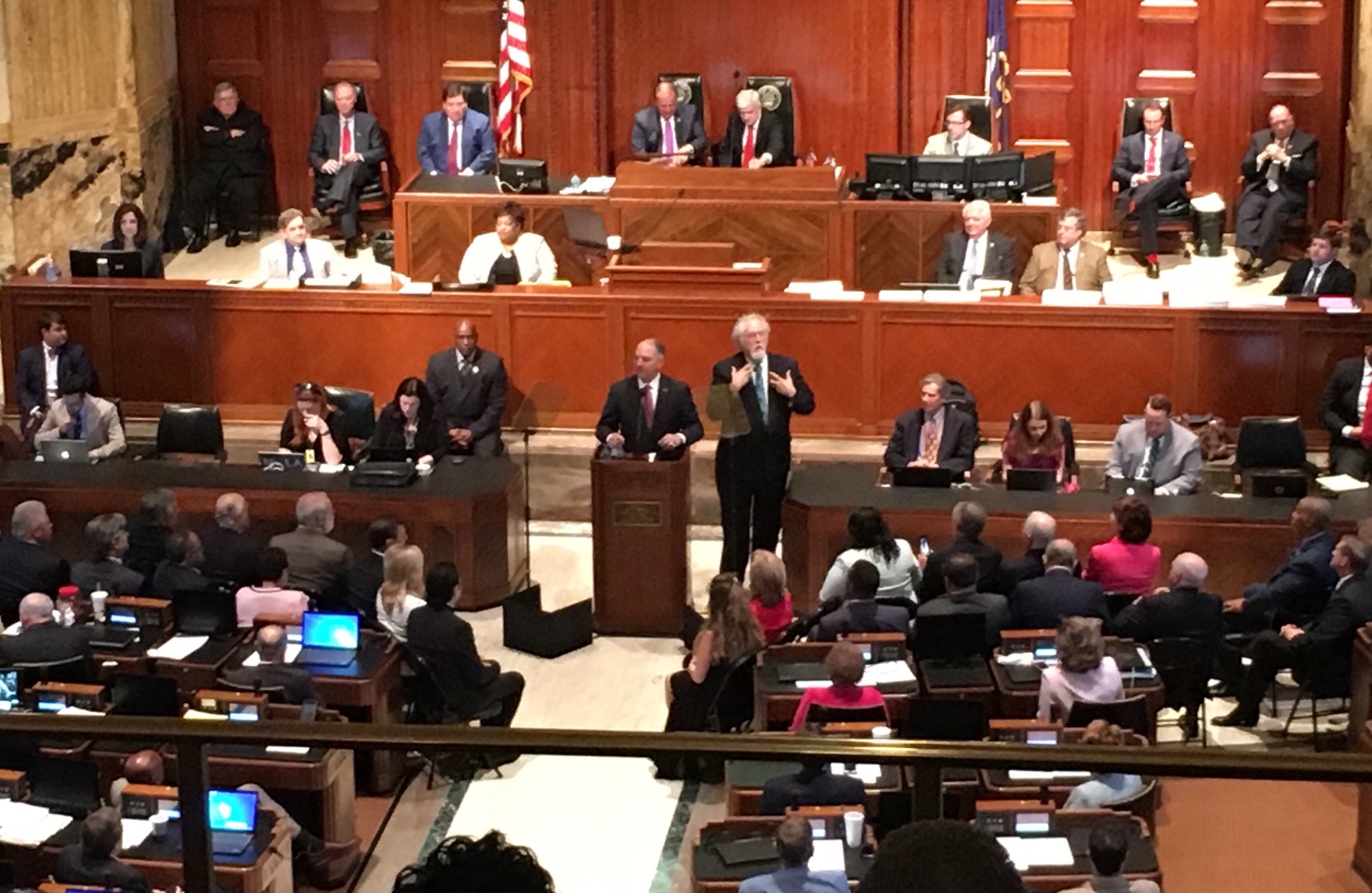 The House Ways and Means committee begins today pouring over some of the proposals included in the governor's tax plan. John Bel Edwards ambitious proposal will increase taxes on many businesses, but he says it will lead to lower income taxes for 90 percent of taxpayers. Baton Rouge Representative Ted James is confident once more details of the plan come out, there will be ample support.
More
John Bel Edwards, Ted James, Mike Walsworth, Pat Smith, Rob Shadoin
---
Posted on 5/13/2016 2:56:00 PM.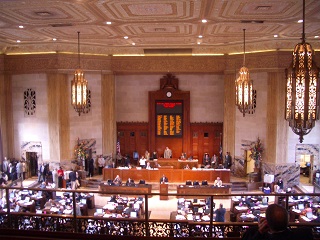 Another spirited debate broke out on the House floor over funding for TOPS versus hospitals that provide care for the poor. On Thursday night, legislators shifted 72-million dollars from the scholarship program to the safety net hospitals. On Friday, Monroe Representative Jay Morris tried to move some of that money back to TOPS, but he faced opposition from Baton Rouge Representative Patricia Smith.
More
Patricia Smith, Jay Morris, Malinda White, Rob Shadoin, TOPS
---