Posted on 5/18/2015 2:15:00 PM.

The Senate Revenue and Fiscal Affairs Committee approved a series of tax bills that have passed out of the House of Representatives. The measures would raise an estimated 615-million dollars to help stave off large cuts to public colleges and the state's health care system. Some of the bills reduce rebate and tax credit programs for businesses.
More
Robert Adley, JP Morrell, tax bills
---
Posted on 4/9/2015 2:03:00 AM.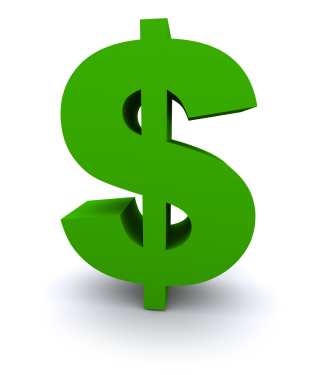 Michelle Southern reporting.
House Transportation Committee Chairwoman Karen St. Germain of Pierre Part files a bill that would increase Louisiana's gasoline tax by 4 cents. The funds, about $120 million per year, would be dedicated to the state's roads and bridges on a local level. President of Louisiana Good Roads and Transportation Association Ken Perret says the funding is badly needed.
gas tax, karen st. germain, ken perret, robert adley,
---
Posted on 1/16/2015 1:16:00 PM.
Michelle Southern reporting.
The Joint Legislative Committee on the budget approved a 20% pay raise for state troopers. The original request from Col. Mike Edmonson was for a 30% increase but the measure was amended down to 20% reducing the cost from about $14 million to about $10 million.
louisiana state police, col mike edmonson, pay raise, increase, robert adley, joint legislative budget committee, katrina jackson, elbert guillory, jack donahue
---
Posted on 1/12/2015 4:04:00 AM.
The Transportation Funding Task Force meets today at the Capitol where they'll finalize recommendations on improving the way the state funds highway improvements. There is currently a $12 billion backlog of road and bridge needs in the state.
More
Louisiana roads, Robert Adley, highway preservation, highway funding
---
Posted on 6/5/2014 11:03:00 AM.

Governor Jindal will likely sign a bill that nullifies a New Orleans-area levee board's lawsuit against oil and gas companies, despite Attorney General Buddy Caldwell advising the governor to veto it. The concern is the measure will impact claims filed against BP for the 2010 gulf oil spill. Benton Senator Robert Adley also disagrees with Caldwell's opinion.
Levee lawsuit, John Bel Edwards, Robert Adley
---
Posted on 5/14/2014 3:30:00 PM.
Michelle Southern reporting.
(updated 5/14/14 @ 3:30pm)

The House bill that would prohibit motorists from using a hand held cell phone in a school zone stalled on the Senate Floor Tuesday, but it was brought back up Wednesday and ended up passing. Benton Senator Robert Adley introduced the legislation to the upper chamber yesterday.
More
cell phone, school zone, robert adley, jeff thompson
---
Posted on 5/8/2014 2:31:00 PM.
Michelle Southern reporting.
The bill requiring dogs to be restrained in the back of pickup trucks on interstates goes another step into becoming law Thursday. HB1091 by Kenner Rep. Tom Willmott got approval in the Senate Transportation Committee. He doesn't want dogs to be in the back of a truck going at a high rate of speed unless they are secure in some way.
More
dogs in trucks, tom willmott, robert adley
---
Posted on 4/22/2014 2:31:00 PM.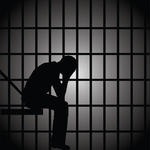 Michelle Southern reporting.
The hot button bill by New Orleans Senator JP Morrell that would lessen marijuana penalties in Louisiana is no more. SB 323, which says anyone charged with pot possession could get no more than 6 months in jail and a $100 fine on every offense, was deferred in committee. Morrell argued that Louisiana needs to join neighboring states on this issue.
More
jp morrell, robert adley, charles scott, marijuana
---
Posted on 4/15/2014 12:19:00 PM.

A senate committee approves a bill to ban the use of drones to photograph people on private property without permission, but a couple of lawmakers have concerns. The measure contains several exceptions, including for law enforcement. But Benton Senator Robert Adley says the bill could also hurt the media's ability to cover a news event.
More
Dan Claitor, Robert Adley, drones
---
Posted on 3/31/2014 3:46:00 PM.
300 jobs are coming to a small town in Webster Parish as a company from Texas plans to relocate its corporate headquarters to Springhill. IntegriCo Composites has announced plans to build a 20 million dollar plant that will produce railroad ties, rail crossings and industrial mats. State Senator Robert Adley, who represents Webster Parish say this is great news for the area.
More
Springhill, IntegriCo Composites, Robert Adley
---
Next Entry