Posted on 2/28/2017 10:51:00 AM.
Tonight President Donald Trump will address a joint session of Congress, and even political experts don't know what to expect. LSU political science professor Robert Hogan says this address will be unlike any we've seen in a while, as a Republican president will go before a GOP dominated Congress. But he says that doesn't mean either chamber will fully support the President's proposals.
More
Robert Hogan, Donald Trump, Congress, healthcare,
---
Posted on 9/27/2016 1:07:00 PM.
Political experts say last night's presidential debate between Hillary Clinton and Donald Trump is one of the most bizarre ever at that level of politics. LSU Political Science Professor Robert Hogan says it's due, in part, to the sharp personal jabs they took at each other.
hillary clinton, donald trump, presidential debate, robert hogan
---
Posted on 9/12/2016 5:35:00 AM.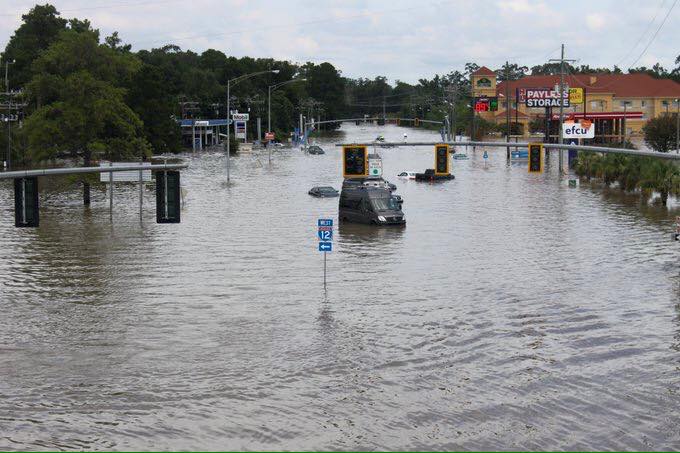 The push is on for more federal dollars to assist in flood recovery. Governor John Bel Edwards has requested Congress pass a two billion dollar federal aid package. LSU Political Science Professor Robert Hogan says Louisiana's Congressional delegation will face some difficulty, because three of our members voted against a Superstorm Sandy relief package.
More
John Bel Edwards, Robert Hogan, Congress, The Great Flood 2016
---
Posted on 1/8/2016 10:56:00 AM.
The White House announces that President Barack Obama will make his first trip to Baton Rouge as president next week. The president will visit the Capital City Thursday, January 14th, two days after his State of the Union address.
President Obama, Baton Rouge, Robert Hogan
---
Posted on 11/21/2015 10:23:00 PM.
Republican Senator David Vitter has decided to not seek re-election to the US Senate next year. Vitter made the announcement during his gubernatorial election concession speech Saturday night.
Louisiana, politics, US Senate, David Vitter, Robert Hogan
---
Posted on 10/28/2015 6:19:00 AM.

The presidential GOP hopefuls will participate in a debate hosted by CNBC tonight and again Governor Bobby Jindal will not be on the main stage. Instead, Jindal and three others will participate in an undercard debate at 5 PM. LSU Political Science professor Robert Hogan says Jindal couldn't pass up the opportunity for free exposure…
More
Bobby Jindal, presidential election, Robert Hogan, CNBC, debate
---
Posted on 10/16/2015 12:27:00 PM.

Federal fundraising reports show that Governor Bobby Jindal's presidential campaign raised less than $600,000 during the third fundraising quarter. The report further states that the governor has only $261,000 on hand.
Bobby Jindal, president, campaigning, fundraising, Robert Hogan
---
Posted on 9/18/2015 12:05:00 PM.

Governor Bobby Jindal raised $350,000 during a campaign fundraiser in New Orleans Thursday. LSU Political Science Professor Robert Hogan says despite mixed reviews the governor received for his performance in Wednesday's debate, Jindal is still able to raise funds for his presidential campaign.
Bobby Jindal, president, campaign, fund raising, Robert Hogan
---
Posted on 8/27/2015 4:45:00 AM.
Michelle Southern reporting.
Former President George W. Bush visits New Orleans today to commemorate the 10th anniversary of Hurricane Katrina which political observers say was the low point of his presidency. Many blame Bush's administration for not getting aid to the people of Louisiana fast enough.
george w. bush, hurricane katrina, robert hogan
---
Posted on 7/23/2015 4:37:00 PM.
Lt. Governor Jay Dardenne has sent a letter to Governor Bobby Jindal asking that he reimburse taxpayers for the cost of having State Police provide security for him during his out-of-state campaign travels.
More
Jay Dardenne, Bobby Jindal, Robert Hogan
---
Next Entry