Posted on 7/2/2018 7:41:00 AM.
Now that the state has found a solution to the fiscal cliff with the passage of a sales tax bill, the focus in state politics will turn towards next year's governor's race. GOP House Chairman Lance Harris says Republicans remain committed towards reducing the size of state government, but that can't happen with Democratic Governor John Bel Edwards in office.
John Bel Edwards, Lance Harris, Robert Johnson, Jindal administration
---
Posted on 5/17/2018 1:34:00 PM.
The House has sent a 28-billion dollar budget to Governor John Bel Edwards, that fully funds healthcare, but slashes higher ed, funding for state agencies, and cuts TOPS by 30%. But it's likely the governor will not sign the spending plan of the cuts just mentioned.
House Appropriations Chairman Cameron Henry says the budget they approved identifies what programs need to be funded with revenue raised in a special session.
Budget, Governor John Bel Edwards, legislation, Robert Johnson, Cameron Henry
---
Posted on 4/18/2018 12:16:00 PM.
The Democratic Caucus is pushing back against a budget that will be discussed Thursday on the House Floor that includes $648-million in cuts to higher education and healthcare. Caucus Chairman Robert Johnson (pictured) says the budget discriminates against Democratic constituencies, while funding projects in Republican areas of the state.
Democratic Caucus, budget cuts, Robert Johnson, Pat Smith
---
Posted on 3/16/2018 1:05:00 PM.
A bill that would prevent businesses from requiring employees to sign agreements blocking them from going to court over sexual harassment claims passed the House Labor Committee. The proposal by Representative Robert Johnson is part of a nationwide effort, backed by Attorney Generals, to protect victims of workplace misconduct.
More
sexual harassment, #metoo, Robert Johnson, legislation, regular session, litigation
---
Posted on 6/2/2017 10:31:00 AM.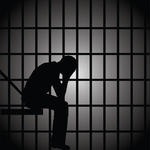 Inmates paying child support would have their payments suspended under a House-approved measure by Gretna Representative Joe Marino. The measure suspends payments for inmates who've been incarcerated longer than 180 days and who have no other means of income. Some of the strongest opposition came from Albany Representative Sherman Mack.
More
Joe Marino, Sherman Mack, Ted James, Robert Johnson, child support, inmates
---
Posted on 11/10/2015 3:09:00 AM.
The city of Marksville is trying to come to grips as why city marshals opened fire on a vehicle last week, killing a 6-year-old boy. Derrick Stafford and Norris Greenhouse, Jr. are accused of shooting and killing Jeremy Mardis following a police chase.
Norris Greenhouse, Derrick Stafford, Jeremy Mardis, Robert Johnson, fatal shooting, Marksville
---
Posted on 5/6/2014 5:03:00 PM.
A measure that would close the Huey P. Long Medical Center in Pineville is a step closer to final legislative approval. A House committee voted on a plan to shutter the LSU run hospital and have uninsured and poor residents receive care at two nearby private hospitals. Alexandria Representative Lance Harris says it will lead to improved health care.
Huey P Long Medical Center, Lance Harris, Robert Johnson, Chuck Kleckley
---
Posted on 4/24/2014 3:28:00 PM.

Michelle Southern reporting.
After an intense debate today over whether or not to allow the sale of raw milk, lawmakers advanced the bill by Carencro Rep. Stephen Ortego. Ciera Majors spoke to the House Agriculture committee in favor of the measure that would allow farmers to sell raw milk to consumers.
More
raw milk, robert johnson, audry salvador, stephen ortego
---
Posted on 4/9/2014 4:21:00 AM.
Michelle Southern reporting.
A state lawmaker from Marksville says Vance McAllister should resign over the video spreading the nation of the Congressman kissing a married woman who worked for him. Representative Robert Johnson ran and lost to McAllister in last year's special election for the District 5 seat. Johnson says McAllister needs to go.
More
vance mccalister, robert johnson
---
Posted on 8/20/2013 10:14:00 AM.
Monroe Mayor Jamie Mayo signed up at the Secretary of State's office today for the 5th district Congressional district race. An October 19th election is being held, because Rodney Alexander is leaving the US House for a job with the Jindal administration. Mayo says his record as mayor shows he's the perfect candidate to replace Alexander.
Jamie Mayo, Monroe. Marcus Hunter, Robert Johnson, Neil Riser, Henry Herford
---
Next Entry