Posted on 10/17/2017 11:24:00 AM.
Two years from now, Louisiana voters will likely be gearing up for a gubernatorial runoff election. GOP Chairman Roger Villere says they plan to go after current Democratic Governor John Bel Edwards in a big away. He says Edwards does not share many of the conservative beliefs of Louisiana voters.
More
GOP, Roger Villere, John Bel Edwards, gubernatorial election 2019
---
Posted on 5/24/2017 3:16:00 AM.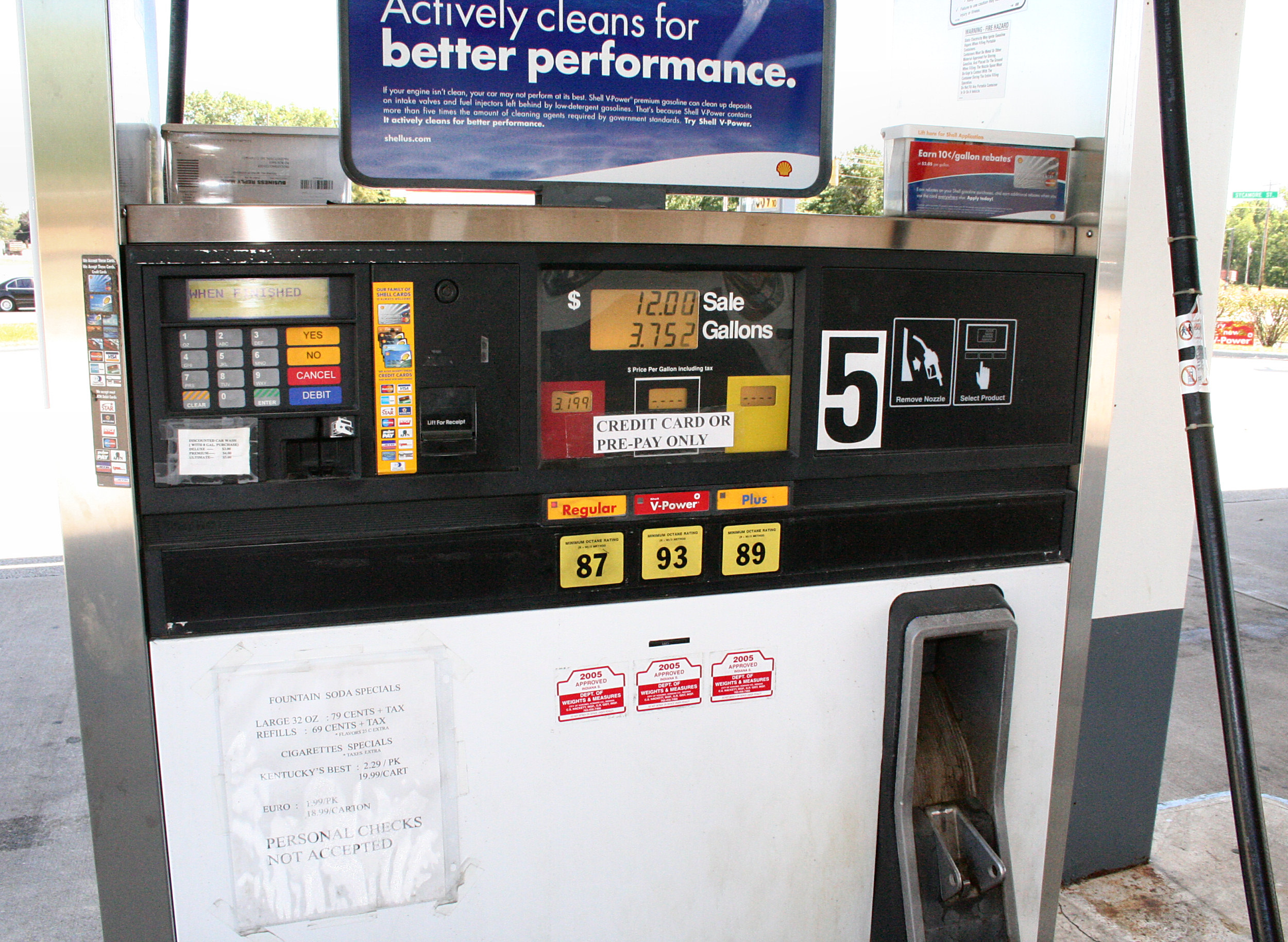 Today lawmakers in the House are expected to debate raising the state's gasoline tax for the first time in 27 years. A proposal by Baton Rouge Representative Steve Carter would up the tax by 17 cents a gallon. President of the Council for a Better Louisiana, Barry Erwin says more revenue is needed to pay for better roads.
More
Barry Erwin, CABL, Roger Villere, GOP, Steve Carter, gas tax
---
Posted on 1/19/2017 4:46:00 AM.
Hundreds of Louisiana Republicans are gathering in Washington ahead of President-elect Donald Trump's inauguration on Friday. Louisiana Republican Party Chairman Roger Villere says everyone is excited about watching Mr. Trump take the oath of office to become the 45th President of the United States.
More
Roger Villere, Republican Party, inauguration, Donald Trump
---
Posted on 12/2/2016 2:37:00 AM.
Vice President-elect Mike Pence will be in New Orleans tomorrow hosting a get-out-the vote rally to spotlight the U.S. Senate race. Louisiana Republican Party Chairman Roger Villere says Pence will voters to head to the polls on December 10th and cast their ballot for Republican Treasurer John Kennedy.
More
Election 2016, Mike Pence, Stephan Handwerk, Roger Villere
---
Posted on 10/28/2016 9:37:00 AM.
The Republican Party in Louisiana is so sure Donald Trump has locked up the votes here, they are sending its volunteers to Florida -- a battleground which accounts for 29 electoral votes. Party chair Roger Villere says it's part of a nationwide effort among GOP members to go door to door in the Sunshine State.
Louisiana GOP, roger villere, florida, presidential race
---
Posted on 7/22/2016 3:18:00 PM.
Former state legislator and ex-Klansman David Duke has entered the race for the open Senate seat in Louisiana. He says he will run on the same campaign principles he has for decades and standing up for the rights of European Americans.
More
David Duke, Roger Villere, Election 2016
---
Posted on 7/19/2016 6:51:00 AM.
The tragic police shooting in Baton Rouge is being felt at the Republican National Convention in Cleveland. Louisiana Republican Party Chairman Roger Villere says many people attending the convention are praying Baton Rouge, especially the families of the police officers who were killed.
More
RNC, Roger Villere, Baton Rouge police shooting
---
Posted on 11/6/2015 3:51:00 AM.
The Republican party of Louisiana is not happy with Republican Lt. Governor Jay Dardenne's endorsement of Democrat John Bel Edwards for Governor. Chairman Roger Villere says he feels as if this is an act of betrayal to the Republican Party for all the years they supported Dardenne as a Republican elected official.
More
GOP, Jay Dardenne, gubernatorial election, John Bel Edwards, Roger Villere, Beau Tidwell, Dems
---
Posted on 7/28/2015 1:26:00 PM.
The Louisiana Republican Party is officially endorsing Jeff Landry for Attorney General rather than the GOP incumbent, Buddy Caldwell. Party Chairman Roger Villere says they noticed how Landry performed in Congress and feel comfortable he is the right candidate to move forward with in the race.
More
Jeff Landry, Roger Villere, Louisiana Republican Party, Buddy Caldwell, Attorney General
---
Posted on 11/10/2014 5:44:00 PM.
Democratic Senator Mary Landrieu's latest television AD shows shows her republican challenger, Bill Cassidy, stumbling badly over his words during a speech last May. The narrator in the commercial says Cassidy was incoherent
.
US Senate race, Mary Landrieu, Bill Cassidy, Bobby Jindal, David Vitter, Roger Villere
---
Next Entry