Posted on 6/3/2018 1:24:00 PM.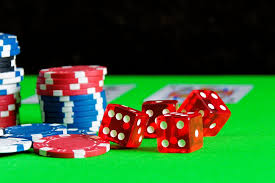 Governor John Bel Edwards signed legislation allowing riverboat casinos to move up to 1,200 feet onto land from their current berth space. Executive Director of the Louisiana Casino Association Wade Duty says riverboat casinos will not come ashore immediately, because of regulatory work and operators have to design and come up with financing.
Riverboat casinos, Ronnie Jones, Wade Duty
---
Posted on 5/16/2018 2:51:00 PM.
Dozens of states, including Mississippi, have passed legislation that will allow them to permit sports gaming in the wake of a US Supreme Court decision to allow it outside of Nevada, but Louisiana currently is not one of them. This year's sports gaming bill was shot down in the legislature. But, Gaming Control Board Chairman Ronnie Jones says that could change next year.
More
Ronnie Jones, Gaming Control Board, Sports Betting
---