Posted on 6/8/2017 4:27:00 AM.
Former-FBI Director James Comey is slated to testify before the Senate Intelligence Committee today on his role in the investigation into possible Russian hacking in the presidential election. US Senator John Kennedy says he's anxious to hear what Comey has to say. He says he was surprised the former FBI director agreed to testify at all.
More
John Kennedy, James Comey, Russia, hacking, election
---
Posted on 5/19/2017 5:22:00 AM.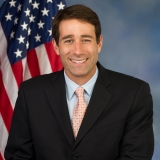 Louisiana Congressman Garret Graves calls the investigation into the connection between President Donald Trump and Russia during the election a total distraction. Former FBI Director Robert Mueller has been hired to look into claims that Mr. Trump and Russia somehow teamed up to help sway the vote in November. Graves says this is the 4th probe underway.
More
Garret Graves, Donald Trump, Russia, FBI,
---