Posted on 7/9/2017 2:30:00 PM.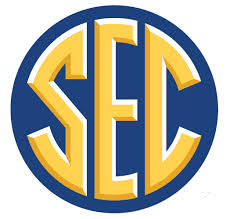 LSU Football Coach Ed Orgeron returns to SEC Football Media Day on Monday in Hoover, Alabama. Orgeron's last appearance was in 2007 as the head coach of Ole Miss. The Rebels went 3-9 that year and Orgeron was fired. Tiger Rag Editor Cody Worsham says Coach O will be asked numerous times today how he's changed as a coach.
LSU, SEC Media Days, Ed Orgeron, Derrius Guice, Matt Canada
---
Posted on 7/16/2015 12:03:00 PM.
LSU Coach Les Miles expressed plenty of optimism about the upcoming season during his talk today at SEC Media Days in Hoover. The Mad Hatter says they fell short of the goals of making the playoffs and SEC Championship last season and he doesn't want a repeat. On running back Leonard Fournette.
les miles, lsu, sec media days
---