Posted on 7/19/2018 12:14:00 PM.
North Louisiana Congressman Ralph Abraham has been named to the conference committee that will try to resolve differences in the Senate and House's Farm Bill.
The Farm Bill sets agriculture policy for the next five
years
and also houses the Supplemental Nutrition Assistance Program or SNAP. Abraham says he's looking for big changes to the food stamp program.
Congressman Ralph Abraham, Farm Bill, SNAP
---
Posted on 6/11/2018 12:57:00 PM.
The Louisiana Department of Children and Family Services warns that unless more funding is approved in the special session, that the food stamps program will be shut down.
Louisiana Department of Children and Family Services, special session, SNAP
---
Posted on 4/13/2018 5:08:00 AM.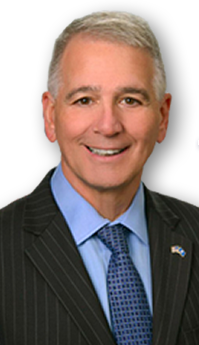 The proposed Federal Farm bill contains work requirements for able-bodied 18 to 59-year-olds who receive SNAP benefits. A beneficiary would have to work or enrolled in a work training program at least 20 hours a week. Republican Congressman Ralph Abraham says the requirement will filter out persons who choose to take advantage of the welfare system.
"I'm sure there are some that want to work, but again… if they want to be recipients of this SNAP program, then they are going to have to 'get in the game' and do what we ask them to do," said Abraham.
More
SNAP, work requirements, Ralph Abraham
---
Posted on 3/26/2018 4:53:00 PM.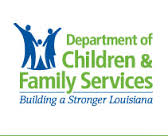 The Department of Children and Family Services has seen a huge decrease in the number of dead people getting food stamps after implementing a successful new program in partnership with the Department of Health that helps identify recipients who've died.
More
SNAP, food stamps, DCFS, Sammy Guillory
---
Posted on 7/1/2016 6:27:00 AM.
Beginning today, able-bodied food stamp recipients without dependents will be required to participate in job-training if they do not work or go to school. DCFS Deputy Assistant Secretary, Sammy Guillory, says the requirement could be different on a case by case basis.
More
Sammy Guillory, SNAP, DCFS, LWC
---
Posted on 10/1/2015 3:14:00 PM.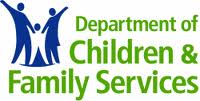 The Department of Children and Family Services announces changes to the food assistance program to encourage able-bodied recipients without children to move into the workforce. Secretary Suzy Sonnier says a federal waiver was allowed to expire that creates changes in an able-bodied person's SNAP eligibility.
Department of Children and Family Services, Louisiana, SNAP, Suzy Sonnier
---
Posted on 11/6/2013 5:39:00 PM.
Police in Many say the investigation of folks who may have commited theft or fraud during a glitch in the state food stamp debit card system has - for now - hit a wall. Dean Lambert, with the Many PD, says they asked Wal-Mart for surveillance tapes, but were told the company would review them and present any evidence of theft they found. He says they were told Wal-Mart found NO evidence of theft.
food stamp cards, EBT, SNAP, Many Police Department, Wal-Mart
---