Posted on 10/9/2017 5:18:00 PM.
Former L-S-U and N-F-L star Y.A.Tittle has passed away at the age of 90. Tittle played for the Tigers during the mid 1940s and set five records, including passing yards in a career, touchdown passes and total offense. In a 2008 interview with our own Jim Engster, the Marshall, Texas native explained how he ended up at LSU.…
More
YA Tittle, LSU, San Francisco 49ers, New York Giants
---
Posted on 11/18/2013 5:28:00 PM.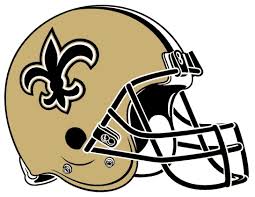 After beating San Francisco on Sunday, the Saints leave Wednesday for Atlanta, where they'll play the Falcons on Thursday. That leaves the Black and Gold little time to prepare for the Dirty Birds. Coach Sean Payton says it helps that they are familiar with Atlanta, so the big challenge is to make sure the players are physically ready.

New Orleans Saints, San Francisco 49ers, Atlanta Falcons, Jabari Greer, Trevin Wade
---