Posted on 11/11/2018 6:44:00 PM.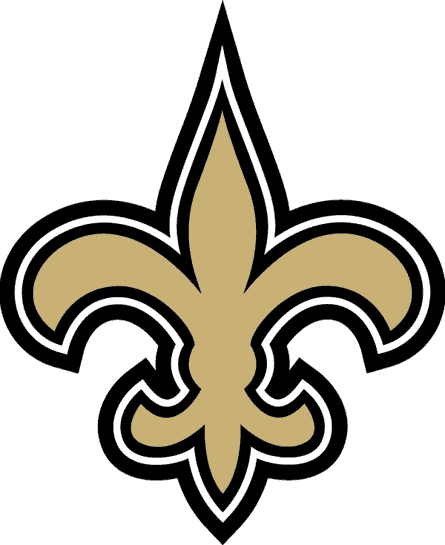 The Saints clobbered Cincinnati 51-14 Sunday for the Black and Gold's eighth straight win. Quarterback Drew Brees threw as many touchdown passes as incompletions, three. Michael Thomas had two TD catches and Alvin Kamara also found the end zone twice. Brees says the long opening drive that ended with six points set the tone.
New Orleans Saints, Drew Brees, Cincinnati Bengals, Michael Thomas, Sean Payton
---
Posted on 9/30/2018 7:05:00 PM.
The Saints won their third straight on Sunday with a 33-18 victory over the New York Giants. Running back Alvin Kamara had a career-best performance, as he rushed for 134 yards and three touchdowns. He also caught five passes for 47 yards. His 49-yard touchdown run late in the 4th quarter put the game away.
New Orleans Saints, New York Giants, Sean Payton, Alvin Kamara
---
Posted on 9/23/2018 9:05:00 PM.

The Saints are 2-1 after a thrilling 43-37 overtime victory over the Atlanta Falcons. The game had seven lead changes and New Orleans forced overtime with a touchdown with 1:15 left in regulation. Saints Coach Sean Payton says it was a hard fought victory.
"Momentum went back and forth quite a bit, credit our players, there players as well, guys were tired by the end of the game, fighting, fortunately we were able to get the coin toss (to start overtime) and put together a good drive, said Payton.
Saints, Falcons, Drew Brees, Sean Payton
---
Posted on 9/9/2018 3:51:00 PM.
For the fifth straight season, the Saints lose their season opener as Tampa Bay came into the Mercedes Benz Superdome and shocked New Orleans 48-40. Bucs journeymen quarterback Ryan Fitzpatrick had a career passing day with 417 passing yards and four touchdowns, he also rushed for 36 yards and a touchdown. The Saints came into the game as a 9.5 point favorite.
New Orleans Saints, Ryan Fitzpatrick, Sean Payton, Tampa Bay Buccaneers
---
Posted on 8/10/2018 6:35:00 AM.
For the first time since 2014, the Saints won their preseason opener, rallying to beat the Jacksonville Jaguars 24-20 last night. But Coach Sean Payton didn't like how the game started as the Jaguars scored on their first three possessions
.
New Orleans Saints, Jacksonville Jaguars, Sean Payton, Devaroe Lawrence, Jayrone Elliot
---
Posted on 4/29/2018 3:36:00 PM.
The Saints 2018 draft has a Louisiana flair to it this year as the Black and Gold selected two local products, running back Boston Scott in the sixth round and offensive lineman Will Clapp in the seventh round. Clapp is the first former Tiger drafted by New Orleans since defensive tackle Al Woods in 2010.
New Orleans Saints, Sean Payton, Boston Scott, Will Clapp
---
Posted on 12/8/2017 1:12:00 AM.
The Saints were in position to all but lock up the NFC South crown on Thursday night, but Quarterback Drew Brees' pass into the end zone was intercepted by former LSU Tiger Deion Jones to preserve a 20-17 win over Atlanta.
The loss drops the Saints record 9-4. The Black and Gold are still in first place, but Carolina moved a half-a-game closer to 8-4 and Atlanta is now 8-5.
New Orleans Saints, Drew Brees, Alvin Kamara, Sean Payton, Matt Ryan
---
Posted on 11/26/2017 7:10:00 PM.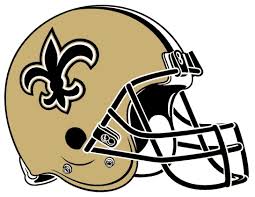 There was no happy ending in Los Angeles for the Saints, who had their eight-game winning streak snapped by the up and coming Rams. New Orleans had trouble getting its offense going and the defense missed its top two cornerbacks, who are injured. Coach Sean Payton says LA was the better team in the 26-20 win
.
New Orleans Saints, Sean Payton, Mark Ingram, Alvin Kamara, Los Angeles Rams
---
Posted on 10/15/2017 4:59:00 PM.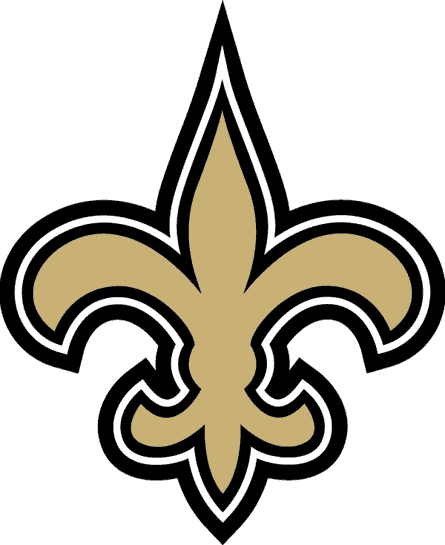 The Saints nearly blew a 35-point lead, but an opportunistic Black and Gold defense preserved a 52-38 victory over the Detroit Lions. The Saints defense, which looked very bad at the beginning of the season, forced five turnovers and scored a franchise record three touchdowns in one game. Head Coach Sean Payton credits the pressure put on Detroit QB Matthew Stafford
.
New Orleans Saints, Detroit Lions, Sean Payton, Drew Brees, Alvin Kamara, Mark Ingram
---
Posted on 10/3/2017 12:14:00 PM.
Saints Coach Sean Payton says current gun laws are flawed and frustrating as he spoke about gun control in light of the massacre that occurred in Las Vegas during a country music concert. In a conference call with beat reporters, Payton says the current system in our country right now is not working.
Sean Payton, gun control, Las Vegas mass shooting, Will Smith
---
Next Entry