Posted on 4/23/2018 11:46:00 AM.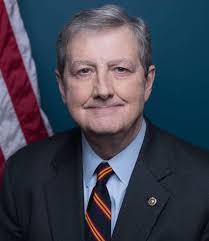 U.S. Senator John Kennedy is asking Louisiana officials to cancel state contracts with Citigroup and Bank of America after the banks announced that they would enforce restrictions on companies that sell firearms. Kennedy says after getting bailed out in 2008, banks have no right to be dictating policy.
Sen. John Kennedy, gun control, Citigroup, Bank of America
---
Posted on 11/28/2017 5:00:00 PM.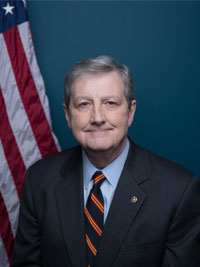 Tax reform remains hanging in the balance as U.S. Senators are considering an overhaul that Republicans say will give an average family of four an additional 14-hundred dollars in annual income. The bill passed the Senate Budget Committee Tuesday 12-to-11 and heads to the Senate floor. Senator John Kennedy cites three benefits
.
Sen. John Kennedy, tax reform, senate, house, congress
---